ESTRELLA JALISCO

World Cup
Background & Brief

CAMPAIGN BACKGROUND

Estrella Jalisco was the official beer of the Mexican Team in the 2018 World Cup.
When Mexico became the only North American team to qualify for the tournament, we decided to make Estrella Jalisco the go-to World Cup beer for all North American soccer fans.
To make it happen, we created a plan that leveraged social listening and responsive content deployment to rally Mexico's fans in realtime based on the World Cup results.
Social Strategy & Production

Wake Up With Estrella
Due to considerable time difference, games were airing in the morning way before most soccer fans were considering drinking a beer. So we turned the tough timing into an opportunity. An original video series that showed fans how to make breakfast Micheladas inspired by the team Mexico was playing that day.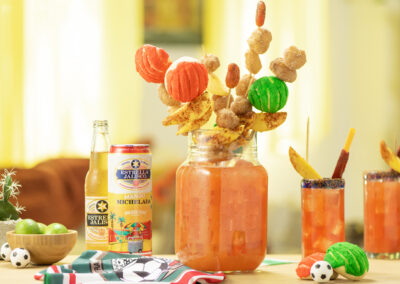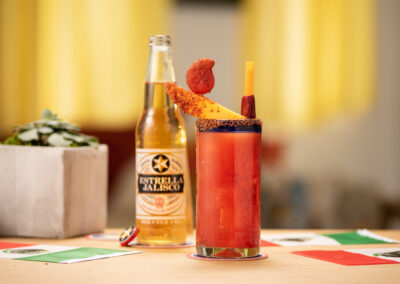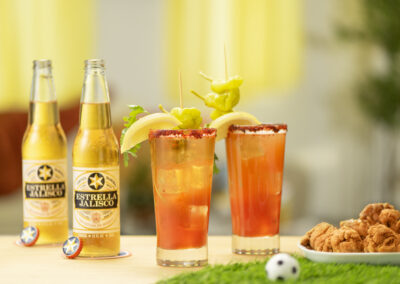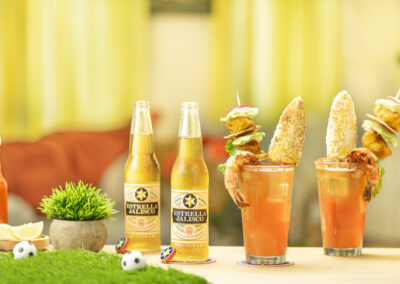 24/7 Real-Time

Social Listening
Given the shifting dynamic of the World Cup conversation, we set up 24-hour social listening schedules to engage with fans in realtime and seize every opportunity to go big for our brand. To ensure our support was as pronounced as possible, we tracked every World Cup development, even for group stage games in which Mexico wasn't playing directly. This helped us reflect the proper sentiment to a social dynamic that evolved with every second of play.
REALTIME REACTIONARY CONTENT

Seizing The Moment

A huge, unexpected opportunity presented itself when South Korea unexpectedly defeated the heavily favored German team, sending Mexico through to the knockout stage of the World Cup. Thanks to our social listening, we immediately seized the moment, sending dozens of crates of Estrella Jalisco to our new friends at the South Korean embassy. This was a landmark moment for Estrella Jalisco on social which perfectly captured the jubilation of a fanbase, leading to a sharp uptick in earned media.
Campaign Performance

THE RESULTS

Our World Cup efforts more than tripled Estrella Jalisco's social mentions.
Through well-timed morning content, dedicated social listening and reactive realtime flexibility, we saw a 34% increase in engagement rate, 11% organic growth across channels, and 14% higher impressions per post. We also generated headlines all around the world, making the 2018 World Cup Estrella Jalisco's most successful social campaign of the year.
#1
MOST SUCCESSFUL SOCIAL CAMPAIGN OF THE YEAR FOR ESTRELLA
34%
INCREASE IN ENGAGEMENT RATE