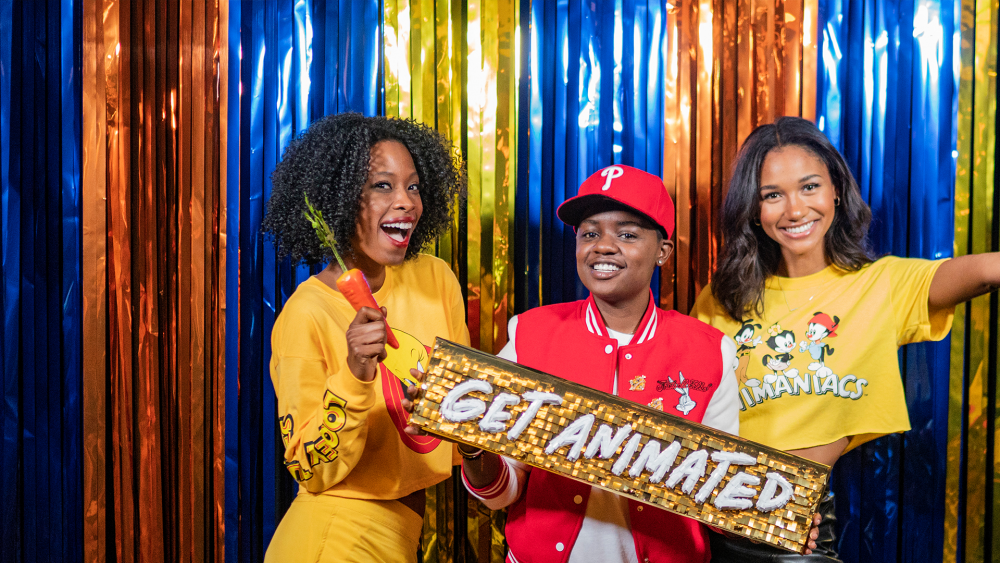 WARNER BROS.

Get Animated
Digital Activation

Experiential Marketing

AS THE CREATIVE MEDIA AGENCY FOR WARNER BROS., WE CREATED CARTOON DREAMLANDS FOR CHARACTERS LIKE BUGS BUNNY, SCOOBY DOO, THE JETSONS AND MORE. WE TURNED A RETAIL SPACE IN NEW YORK CITY'S SOHO INTO AN IMMERSIVE EXPERIENCE AND INVADED DOWNTOWN LA.
Fan experiences are key to expanding social media beyond the feed. We wanted to create an immersive experience that brought the digital brand to life and blended the line between social media and reality.
The Get Animated campaign for Warner Bros. Classic Animation centers around exclusive collaborations with tastemakers — artists, creators, stylists — granting them the platform to reinterpret classic Warner Bros. cartoons in their own unique style. On Instagram, this comes to life as an editorialized space filled with fresh takes on classic franchises. IRL, it's the Get Animated Invasion — an experiential activation in which consumers can relive their childhoods through interactive worlds immersed with memorable characters.
The first Get Animated Invasion took place in NYC during New York Comic-Con. Over the course of four days, we transformed a 6,000 square foot retail space into an immersive Instagrammable cartoon dreamland. We had eight unforgettable cartoon realms including Bugs Bunny's forest, a Flintstones Ice Cream Bar, a Marvin the Martian Planet X filled with custom-designed Funko Pop! Toys, and so much more. Our second Get Animated Invasion took place in downtown LA, with a 2D basketball court inspired by Space Jam, Judy Jetson's bedroom, an Animaniacs karaoke booth and much more.
Partnerships

FANS, ARTISTS, & INFLUENCERS

WE COLLABORATED WITH INFLUENTIAL TASTEMAKERS TO REINTERPRET WARNER BROS. CARTOONS FOR FRANCHISE-FOCUSED WORLDS. WE ALSO JOINED OUR SUPERFANS BY CREATING COMPILATION "BEST OF" AND "EVERY" VIDEOS, SERVING THEM WHAT THEY WANT AND ARE ALREADY SEARCHING FOR.
JOSHUA VIDES – Artist, created a 2D basketball court inspired by the iconic Space Jam soundtrack
AMELIA MUQBEL – Designer, crafted Judy Jetson's out-of-this-world bedroom
CRYSTAL WAGNER – Installation Artist, crafted the immersive, dreamy world of Smallfoot
SAM TAYLOR – Illustrator, designed a musical and psychedelic world of Scooby-Doo
CONFETTISYSTEM – Artist-Stylist-Designer Duo, whipped up the vibrant Animaniacs karaoke booth
BOOMERANG – Our content partner, provided iPads loaded up with the Boomerang app so that visitors could watch their favorite classic cartoons throughout the space.
FOREVER 21, NEW ERA, AND NIGHTSHIFT – Our retailer and licensee partners—showcased product collaborations at the exhibit, highlighting Warner Bros. classic animation's influence in fashion.
NYC

Launch Party

BEFORE WE OPENED TO THE PUBLIC, WE THREW A VIP LAUNCH PARTY FOR INFLUENCERS, EDITORS AND TASTEMAKERS TO GET A FIRST LOOK AT THE POP-UP.
We invited influencer DJs to spin tunes, had Get Animated-themed cocktails, had The Cobrasnake taking party pics of the guests, and even had tattoo artists giving Marvin the Martian tattoos at the party. For our three public days, we had tickets available to reserve online — free of charge — for people to skip ahead of the line, which wrapped around the block for the whole event. We used a combination of social content, press partnerships and influencers to get the word out.
MEDIA

PRESS PICKUP

BOTH INVASIONS GARNERED INCREDIBLE PRESS, WITH A TODAY SHOW SEGMENT AFTER OUR LOS ANGELES EVENT.

In NYC, had media attendance from the likes of ELLE, Refinery29, Seventeen, Bustle, Buzzfeed, The New York Times, Business Insider, Essence, Complex, Highsnobiety, Hypebeast, VIBE, WWD, Inside Hook, and Crave. In LA, we had local coverage like NBC Los Angeles, Los Angeles Times, KABC and more.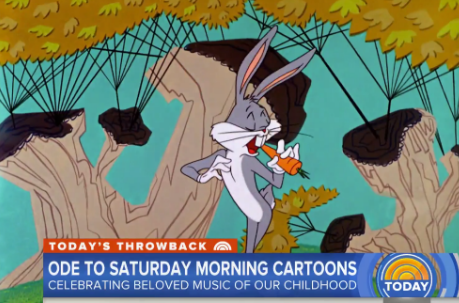 Generating ROI

THE RESULTS

THE INVASION REINVIGORATED LOVE FOR THE FRANCHISES, AMPLIFYING SOCIAL MEDIA CONVERSATION AND INCREASING DEMAND FOR CONSUMER PRODUCT SUPPLY FROM LICENSEES AND RETAILERS.
The first-ever Get Animated Invasion was a massive success with lines around the block all weekend, amazing press, significant influencer attendance, and excitement from partners from around the world eager for the next pop-up. Across digital and social, the campaign drove over 40 million impressions.
Our LA activation only furthered our mission. Between generating awareness and consumer buzz, garnering press, and growing our social channel, the Invasion successfully garnered new partnerships, collaborations, and demand from consumers on a global scale.
8000+
ATTENDEES OVER THE COURSE OF THE EXHIBIT
67M
UNIQUE IMPRESSIONS FROM PRESS