Careers
We are always looking for great new people to add to our team.
view job openings
We are always looking for great new people to add to our team.

Our culture.

This is what has led us to become an award-winning, social media agency.
Our Values.
These drive our work and our culture.
01

Lead with positivity and empathy.

02

Cultivate inclusivity where everyone has a sense of belonging.

03

Be someone that others can rely on.

04

Make an impact on the work, company and culture.

05

Given open, honest and direct feedback.

06

Enjoy the journey through passion, camaraderie and balance.
diversity

Our Commitment to Diversity
diversity, equity & inclusion
Movement Strategy is committed to fostering a culture of acceptance, respect, and inclusion which is crucial for the success of our agency and the clients we serve. That's why we live by key DE&I principles:
Building an equitable and diverse workplace is a collective effort which requires everyone to participate.
Providing a safe and inclusive environment allows our people to do their best work and unlock their potential.
Bolstering diverse teams leads to more interesting, competitive, and rich work.
Building on our belief that DE&I is a collaborative effort, we started our DEI Committee in 2019 to continue defining and embodying what that means for us as an agency. Since then, our team of passionate, driven individuals has grown over 7x in size, and has continued implementing DEI into our framework through numerous projects, trainings, and benefits that will support not just Movement Strategy, but our extending communities.
Travel stories

Movement Journeys.
For Connor's Journey, he chose to go on a Creative Residency hosted by Light Grey Art Lab in Norway. Its purpose was to connect with like-minded creatives in various industries, learn new techniques and processes. But the real journey was the friends he made along the way.

Connor Palomino

Associate Creative Director
Marla defines herself as a maker, and was excited to use her Movement Journey for a Glowforge Pro laser cutter. She feels that learning about new ways to make and be creative is an important outlet for mental health and creative motivation.

Marla Mrowka

Associate Creative Director
Chloe completed her Mat Pilates Certification for her Movement Journey because she loves Pilates and wanted to use this experience to improve her public speaking and leadership skills. She now teaches virtual classes before and after work.

Chloe Israel

Copywriter
For her Movement Journey, Brianne Bracken attended the 2018 TedWomen Conference in Palm Springs, CA. The purpose of this journey was to meet and connect with other women, focus on leadership growth, and to broaden her perspective by hearing stories from different people with different backgrounds.

Bri Bracken

Director of Business Strategy
Edgar's Movement Journey wasn't actually his own. It was a way for him to show his mom appreciation for sacrificing so much to give his sister and him a better life. He put his mother on her first-ever plane and their little family had a blast exploring Paris, Barcelona, Rome, Florence, and Venice. This experience brought them all closer as a family and left his mom with a severe travel bug!

Edgar Alan Rivera

Art Director
Andrew Downing on his Movement Journey in Montana to help unplug and see the world through a different lens.

Andrew Downing

Social & Digital Strategist
our benefits.
Fully Paid Health, Dental and Vision Insurance

Unlimited Paid Time Off

Short + Long Term disability

401K

Employee Assistance Program

Life Insurance

Flexible Spending Account

Unlimited Work from Home

Diversity, Equity and Inclusion Program

Ongoing Learning

Positive Impact Opportunities

Movement Journey (personal development stipend)

Annual Retreats

Paid Parental Leave

Wellness Program
our careers

Open Positions.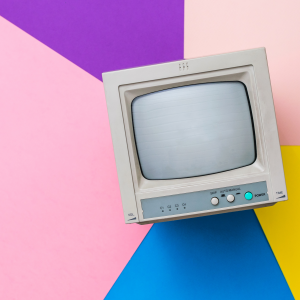 WANT TO TEAM UP?

Get In Touch.

We're ready when you are.

contact us