In September of 2021, Movement Strategy unveiled our Fourth Office, located in the Metaverse (5, -45 just south of Genesis Plaza in Decentraland, to be more specific). With walls decked in NFT art and neighbors like the Bored Ape Yacht Club River Boat Casino just a click away, our virtual office is definitely a bit different from some of our other locations. After we spruced up the place, celebrated our grand opening and even hosted an office party, we decided it was time to road trip to some of Decentraland's greatest sights. 
In Decentraland, users can customize their plots of land however they choose, meaning no two buildings (or pirate ships) look alike. Each plot of land often also serves a different purpose. Some are more traditional, meant to be viewed as libraries or art galleries, while others are immersive multi-plot forests with swirling trees and sparkling flowers, filled with animated animals you can interact with. Decentraland continues to blur the physical and virtual worlds and it's no wonder the world has landed on our Most Impactful NFTs of 2021 list.
Between all of these games, quizzes and quests to explore, we've rounded up our favorite Decentraland's spots. Here's our top 15 to check out in the Metaverse:
1. OUR FOURTH OFFICE: 5, -45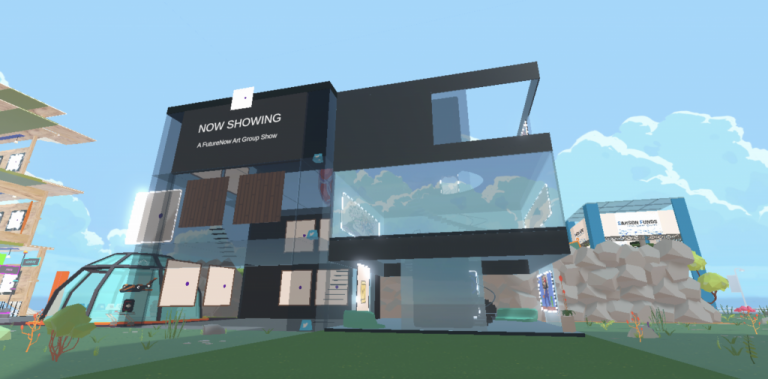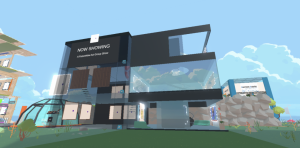 Three stories with floor to ceiling windows, a winding staircase and plenty of eye-catching art, this office is our digital home base. It serves as an always on, open door for our teams to lean into this emerging technology, discover what's new and stay engaged with the growing Metaverse community. Maybe even more importantly, this office also serves as a way for all of us to stay connected, no matter what physical office we sit in, or what time zone we work from. Get the grand tour here!
2. WIZARDX GALLERY, 2, -47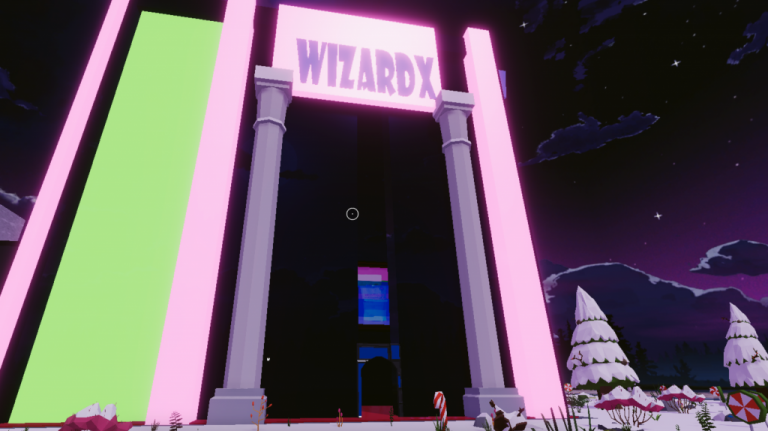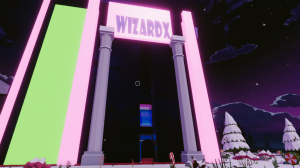 Located just a stone's throw away from the front doors of Movement Strategy's Fourth Office, you first notice the WizardX Gallery due to it's sheer height and the neon pink glow it radiates. Inside, you'll find an array of NFT art on display.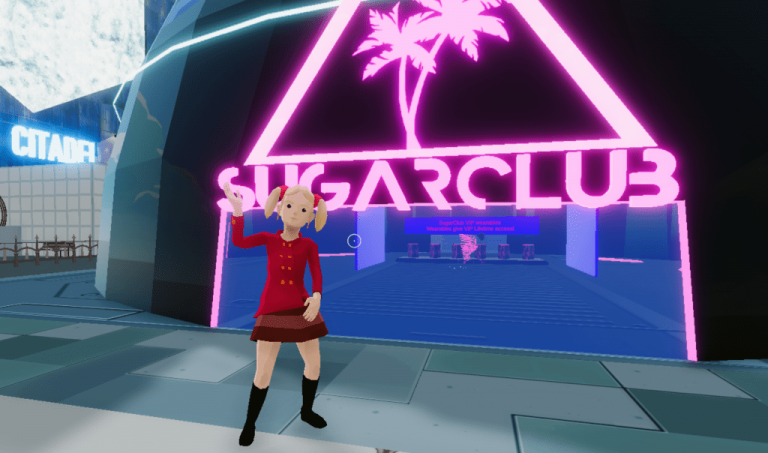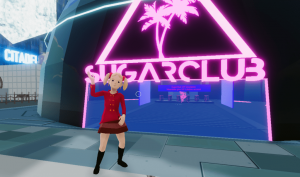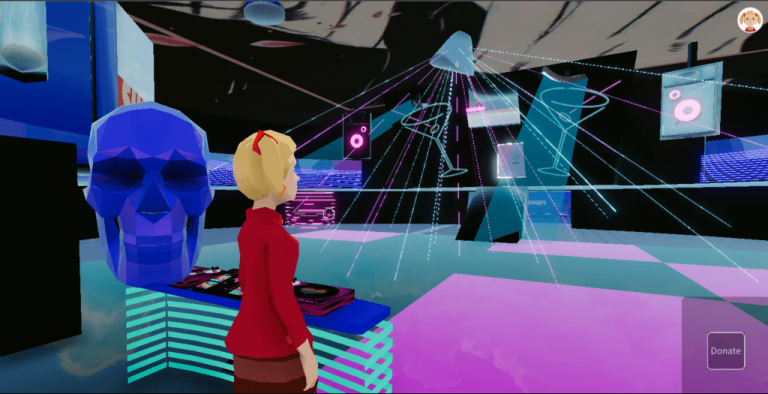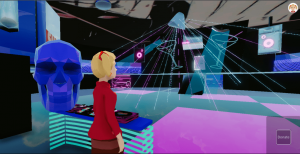 Sugarclub is Decentraland's first virtual club. Here, partygoers can listen to the latest vaporware, dance and electro music courtesy of special guest DJs. The venue is also no stranger to hosting events and launch parties for rare NFT drops.
4. THE POLYVIEW FARM, -2, -31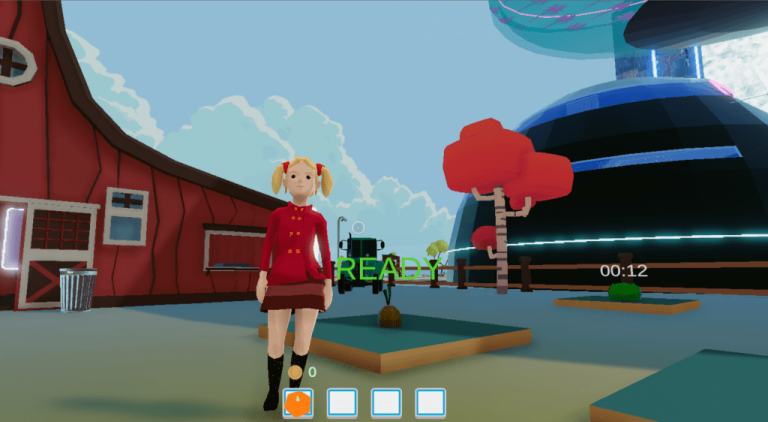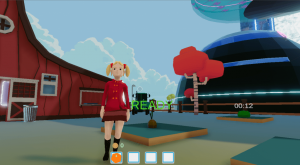 Winner of the Decentraland Game Jam in 2019, the Polyview Farm allows you to grow your own vegetables. These vegetables can then be turned into ingredients for various recipes (such as cup noodles and hotdogs) and used to complete delivery orders. 
5. CRYPTO VALLEY, 72, 12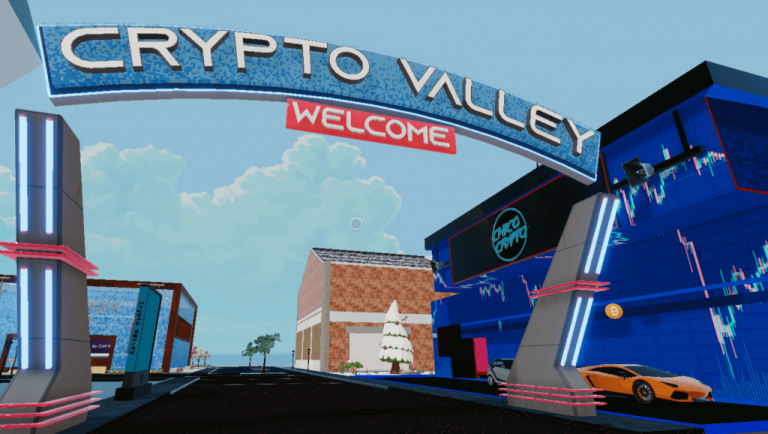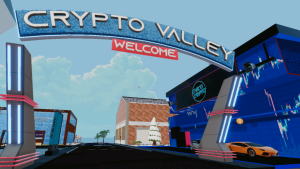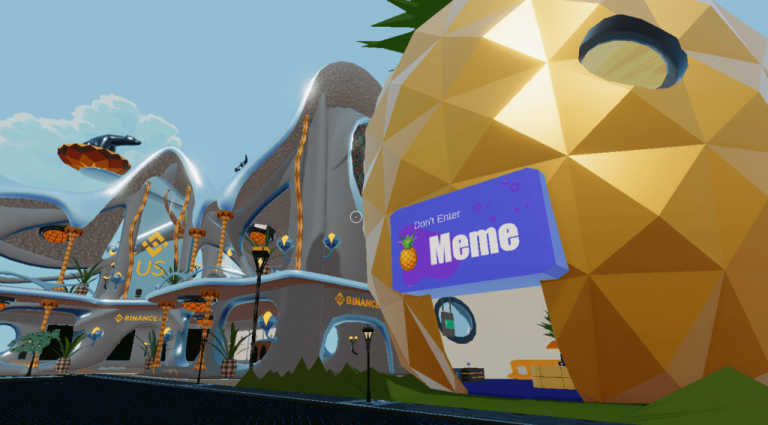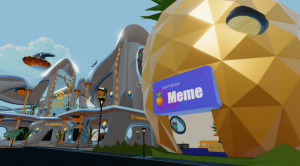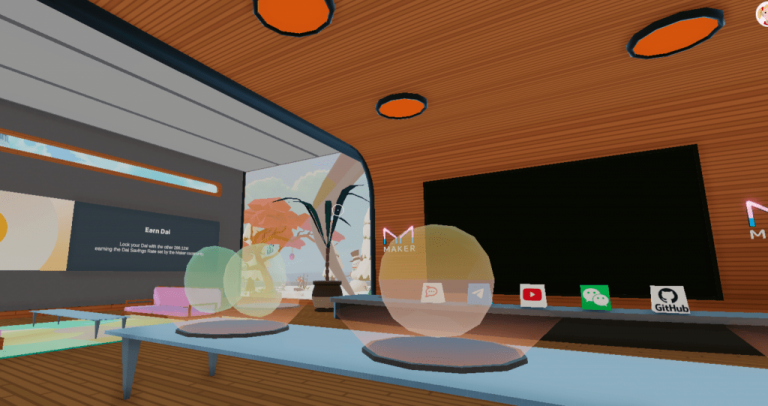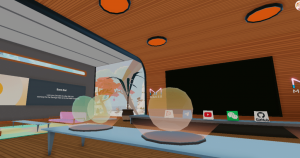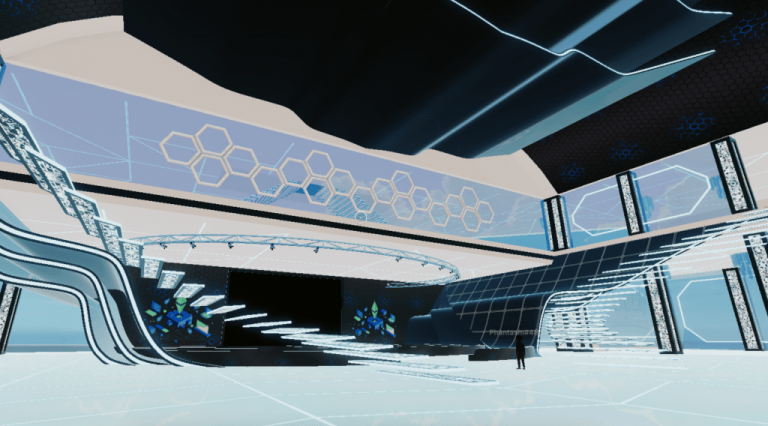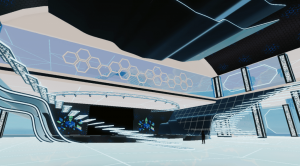 Several corporations have gathered together in close quarters and together, they're trying to create the future of technology and business. One such area includes Crypto Valley, which features car dealerships, event spaces, art galleries and storefronts for various real world enterprises. Earlier in June 2021, they even hosted the first ever virtual job fair in Decentraland. With all of the shiny architecture and light up displays, it feels like you've traveled to the year 3000.
6. JAMMIN'LAND, 22, -17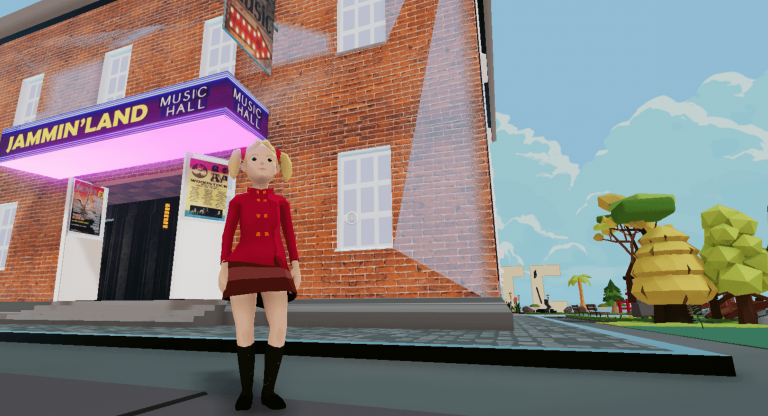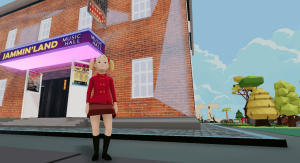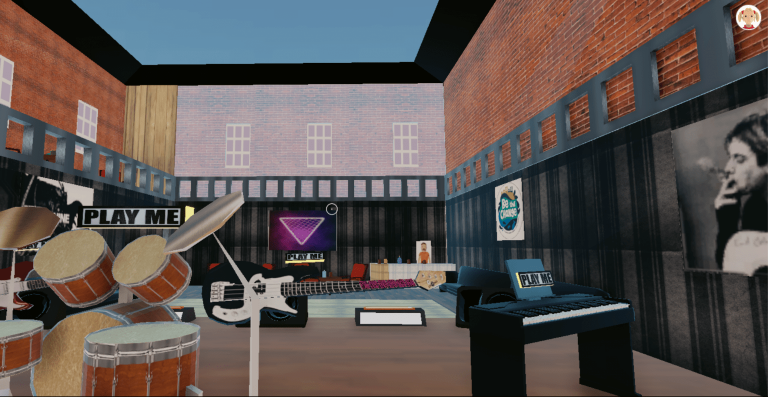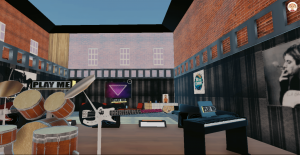 Concert venue and music hall where you can see the hottest performing acts (including yourself!) – time to put those guitar hero skills to the test. 
7. SOTHEBY'S, 54, 83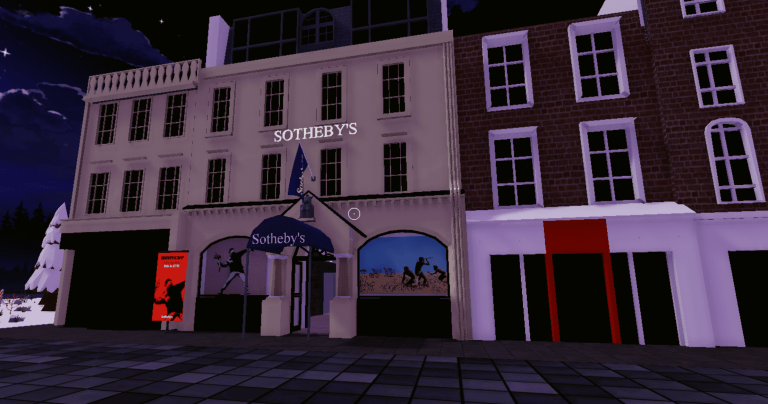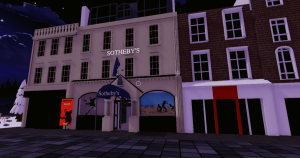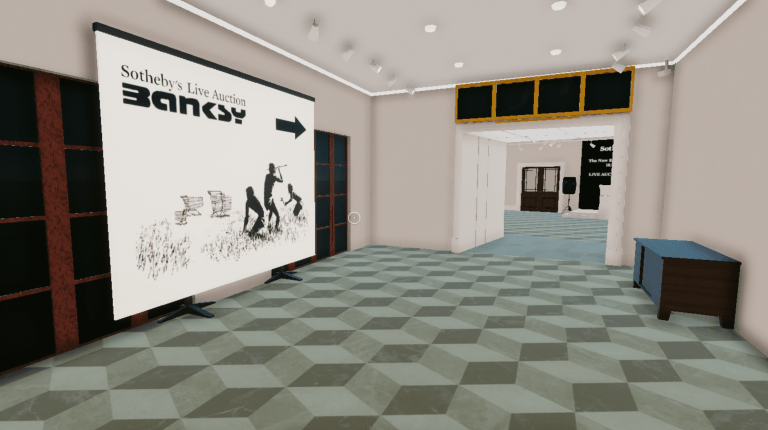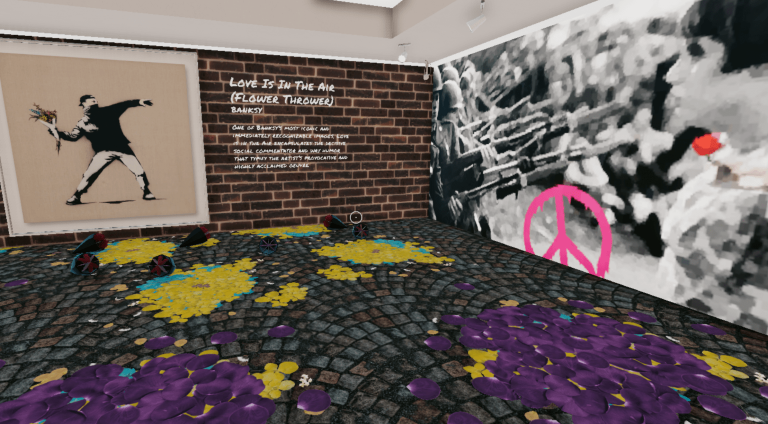 The world's oldest art market, Sotheby's, drew major attention when it announced it was opening up a new virtual gallery back in June 2021. The opening was timely, as it fell squarely within Sotheby's first "curated NFT sale" with famed NFT artist, Robert Alice. Alice made headlines back in 2020, when his piece, Block 21, became the first NFT to be auctioned by a major art house (in this case, Christie's). As of  Dec 2021, Sotheby's walls still highlight Banksy's pieces from the "Now Evening Auction", the first to accept live bids via Ether (ETH) cryptocurrency.
8. VOLTAIRE ROAD, 49, 91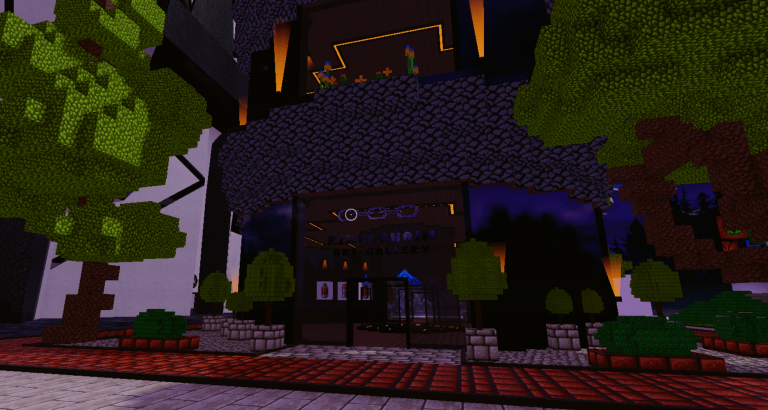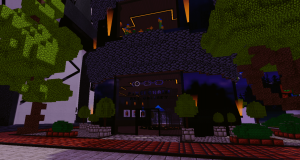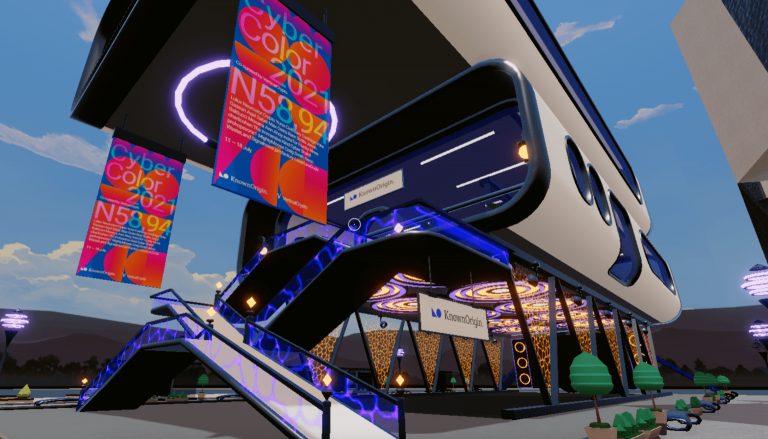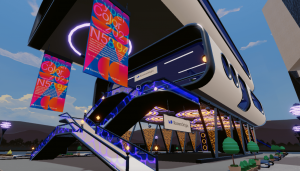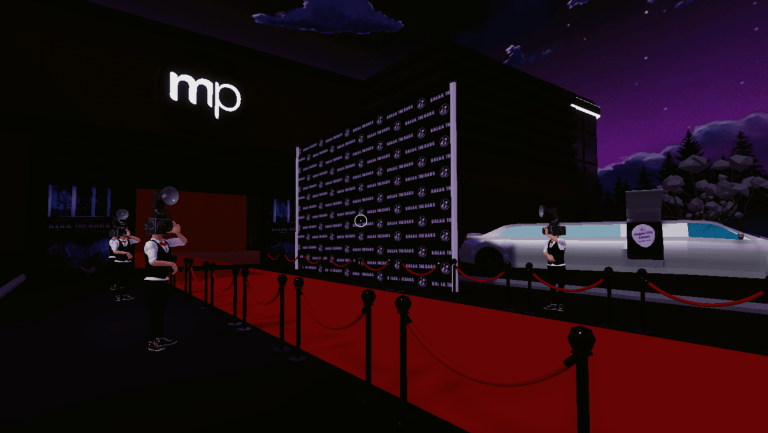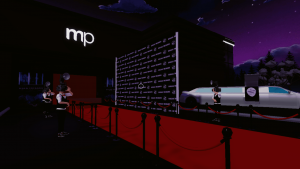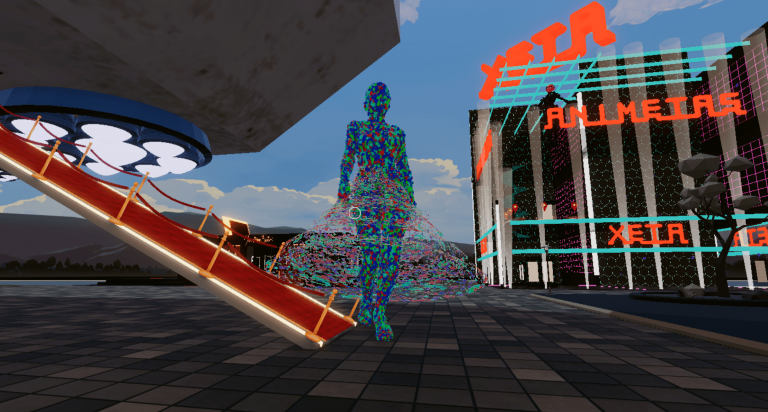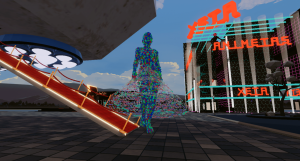 Another growing hub for galleries is Voltaire Road. Here, popular markets for digital art, including MakersPlace, KnownOrigin and Portion Museum, have opened their doors next to one another, which makes this square a must-see for any art aficionados!
9. BORED APE YACHT CLUB RIVER BOAT CASINO, -111, 120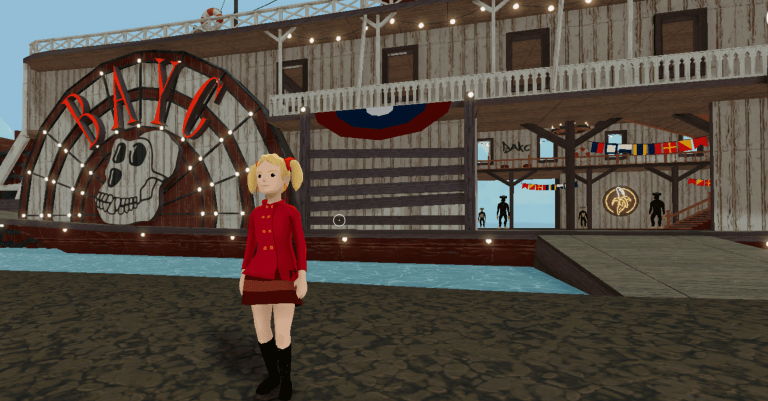 Bored Ape Yacht Club is one of NFT's most recognizable faces in the form of various mischievous looking apes. In celebration of BAYC's Sotheby's "Ape In" auction, the boat casino featured games and a live DJ, as well as a free BAYC POAP. All aboard!
10. SCIART LAB, 10, 52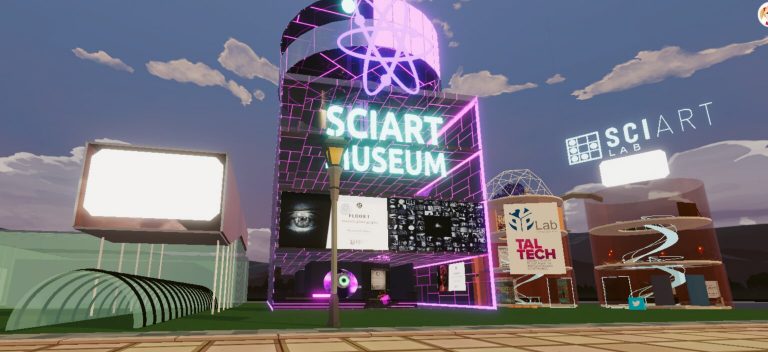 An art and technology research lab bringing VR for therapy, education and more. The lab also doubles as a campus, with MasterClasses on blockchain, NFT and the Metaverse available. Other content, resources and exhibits are also available to view for free. 
11. MOMUS PARK, 15, 41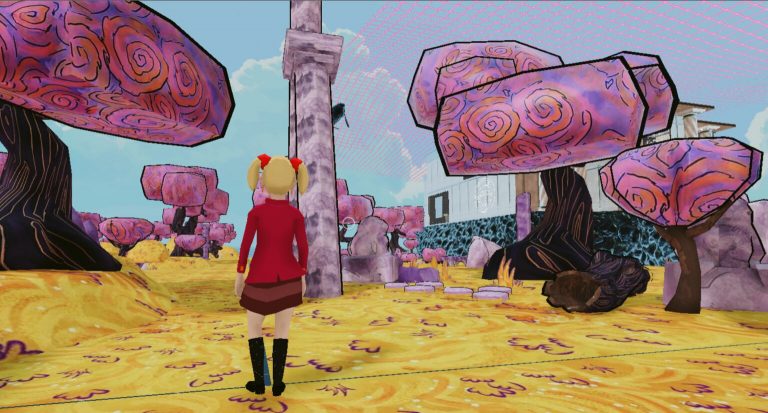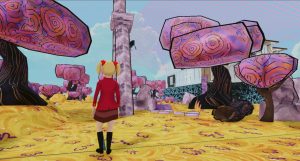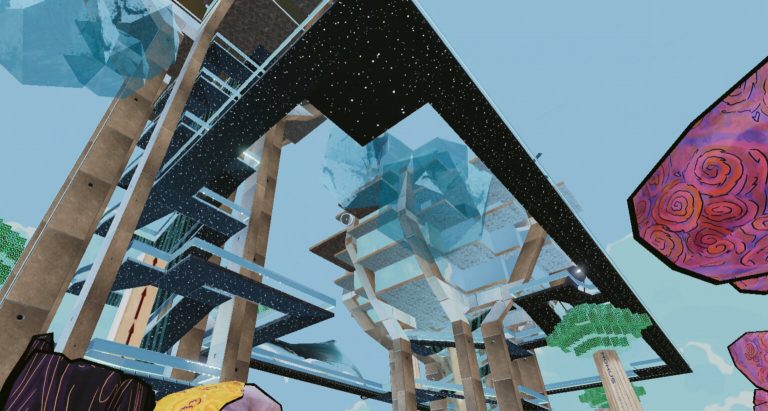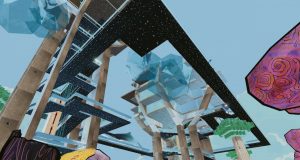 Inspired by the expressive and dynamic brush strokes of  Vincent Van Gogh, the Momus Park has a very unique look and distinct feel. The trees, vegetation and foliage have notable contour lines and high contrast. Various figures and pieces of art are scattered amongst the scenery and there is even a gallery collection for visitors to view.
12. TOKI LAND, 28, 43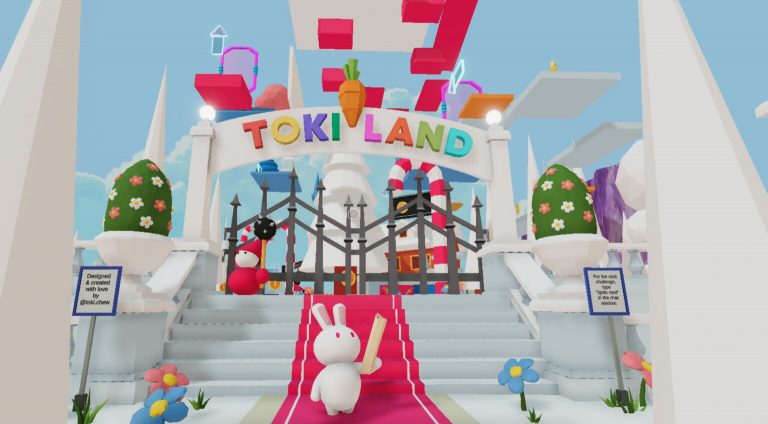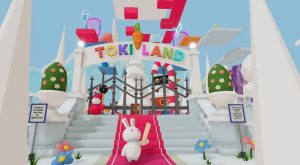 The residents of Toki Land need your help against the snowman threatening to overtake their home!
13. KOKO JONES AND THE TEMPLE OF ETERNAL BANANAS, -36,58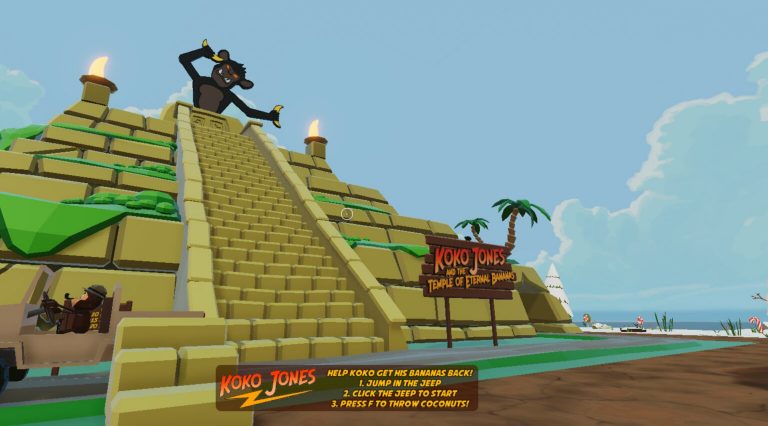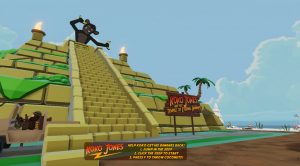 This one is for all the Indiana Jones fans. Thieving monkeys have stolen Koko's bananas! Arm yourself with coconuts (of course) and fight back.
14. WONDERMINE, -25, 58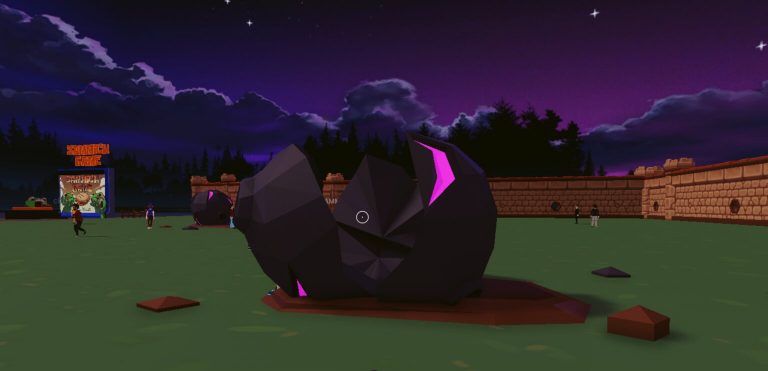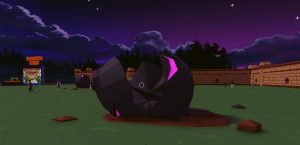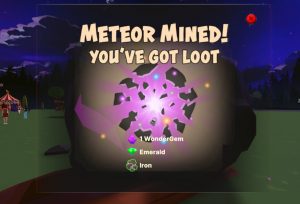 Mine meteorites and minerals which can be traded in for shiny items at the Wonderzone.
15. QUIZZONE, -25,25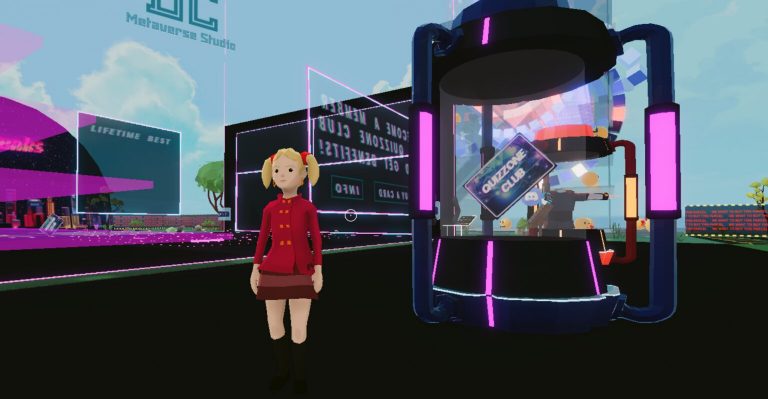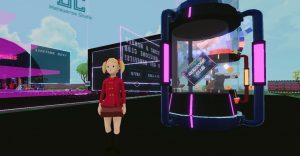 Bring your friends to QuizZone, a competitive multiplayer quiz competition for all! QuizZone is brought to you by DappCraft or DC Metaverse Studio, a production studio that creates unique experiences within the Metaverse. Some of their other notable spots (super conveniently located next to QuizZone) include Alienwords, the Xmas Lottery and there's even one spot that makes you look like a Minecraft character!
In 2021, NFTs have grown exponentially in popularity and now brands are leaning into the opportunity. As this new frontier continues to grow and evolve , we'll continue to be on the scene and find new spots to explore. In fact, we've come across new additions to our list even as we've started writing this piece – but you'll have to find those yourself.