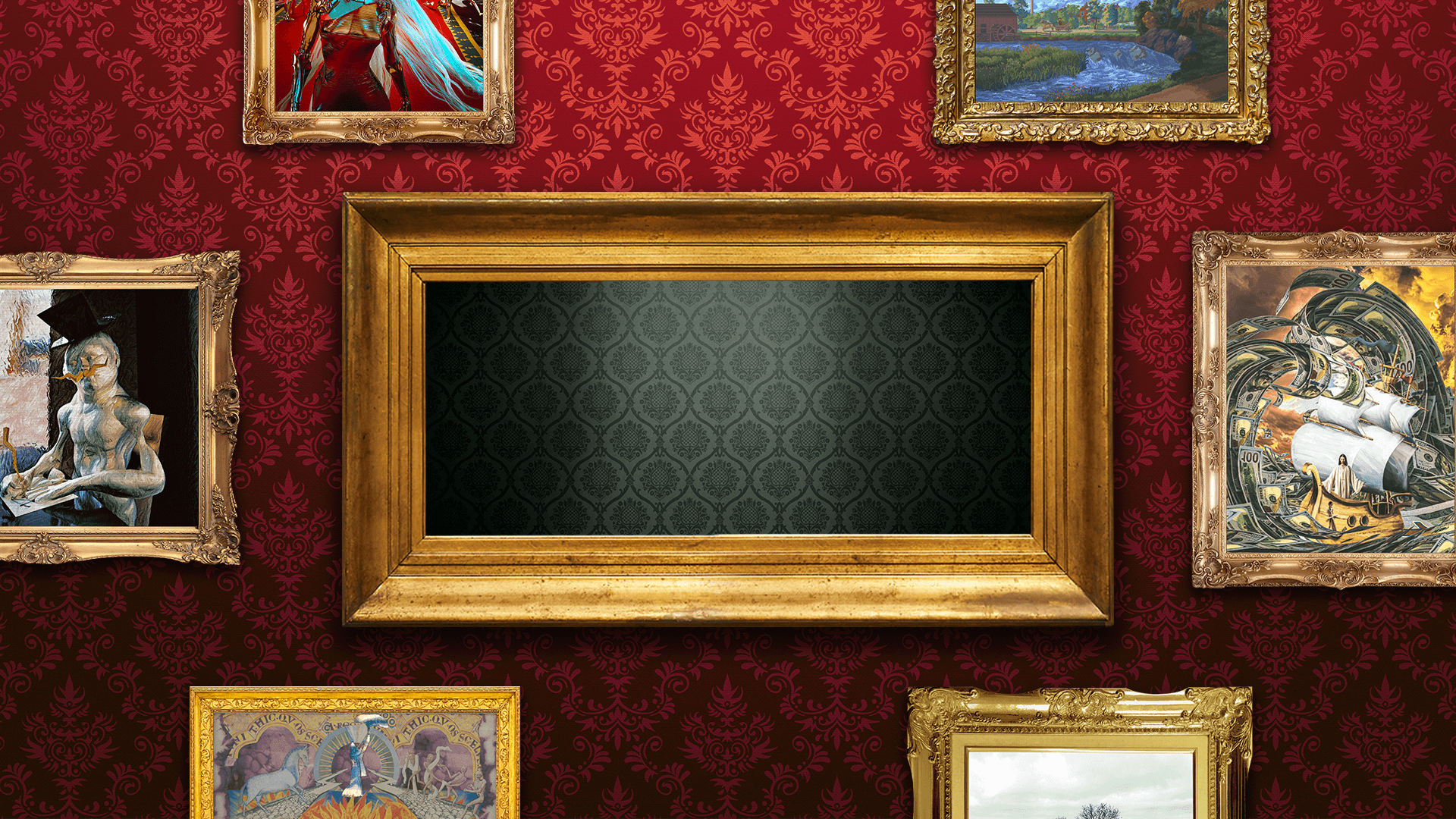 Netflix Series

NFT Marketing Campaign
This is a Robbery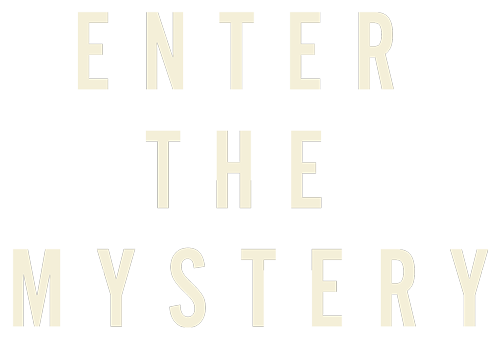 The

Heist

On Saint Patrick's Day, in 1990, two unknown assailants broke into the Isabella Stewart Gardner Museum and stole 13 artistic masterpieces worth $500M. Works from artists like Rembrandt, Degas, and Vermeer vanished; only their empty gold frames were left behind.

30 years later, Netflix partnered with Emmy award-winning filmmakers, Colin and Nick Barnicle, to tell the story of This is a Robbery, the world's biggest art heist.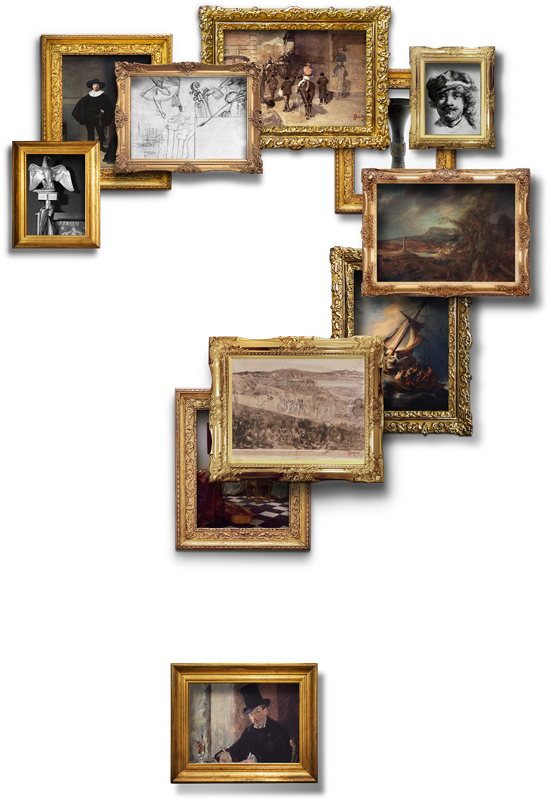 The

Challenge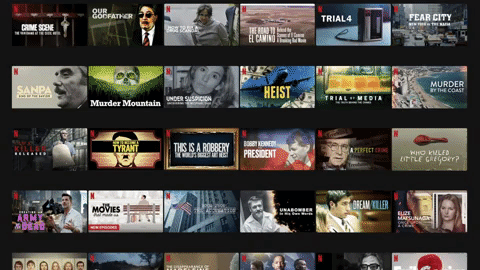 Competing against a slew of title releases, Netflix needed a social-led, digital campaign to get the title to the top of the streaming platform. That's where we entered the scene.
The

Opportunity

Last winter, NFTs blew up when Beeple made history, selling his digital art through Christie's Auction House for $69M. Brands were eager to capitalize on this emerging technology, but the crypto-community was highly skeptical of any commercial presence entering the space.

We saw a strong connection between NFTs and This is a Robbery, and believed that with the right activation, Netflix could be first to the scene and show up in a truly authentic way.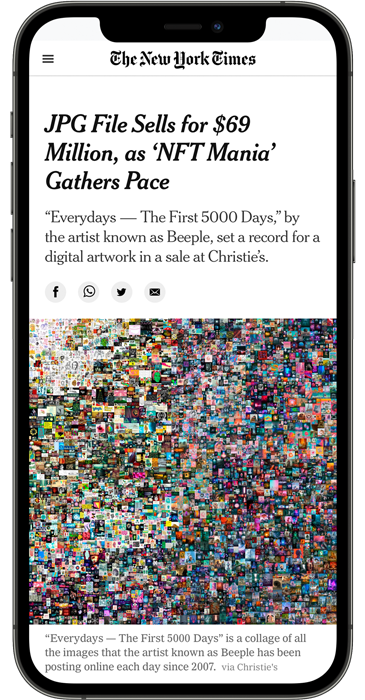 The

Risk

With one month to execute in uncharted and unfamiliar territory, we scoured NFT communities on Clubhouse to seek key micro-influencers minting art on the blockchain.

We tapped 13 digital artists to reimagine the 13 stolen masterpieces, and participate in an unprecedented group auction.
All 13 micro-influencers simultaneously announced their partnership with Netflix to excite fans.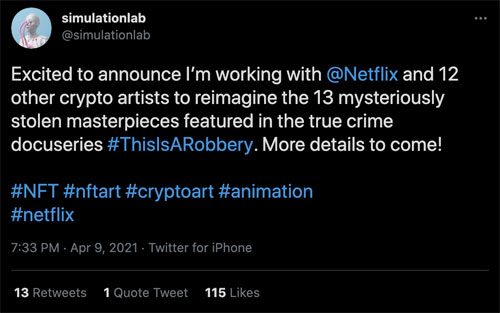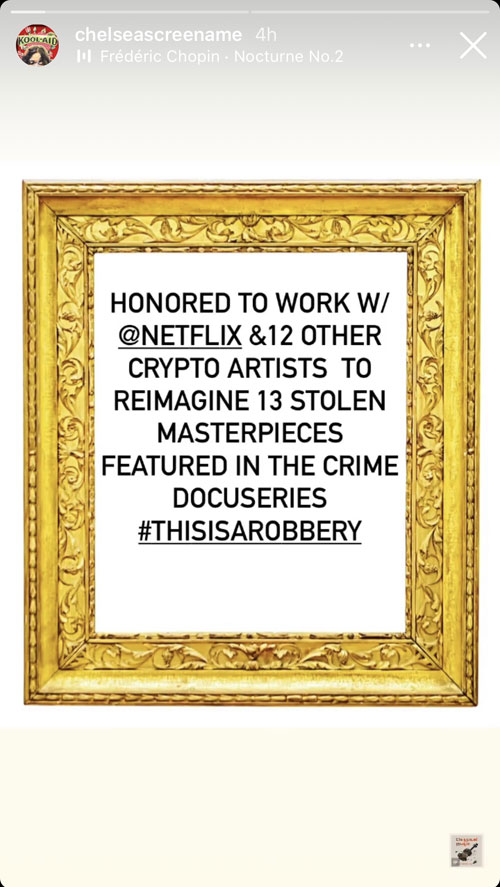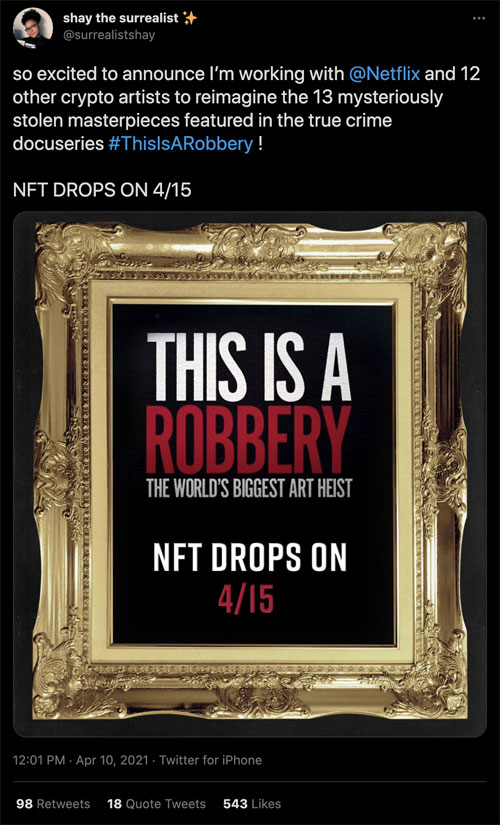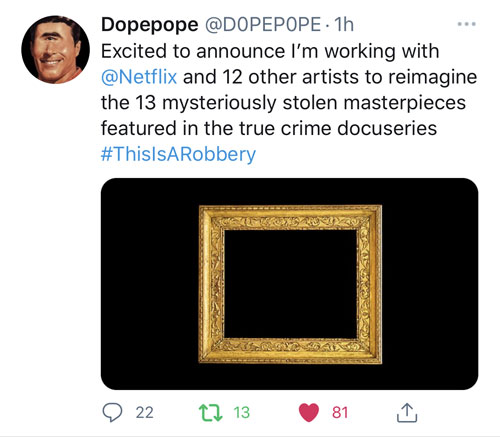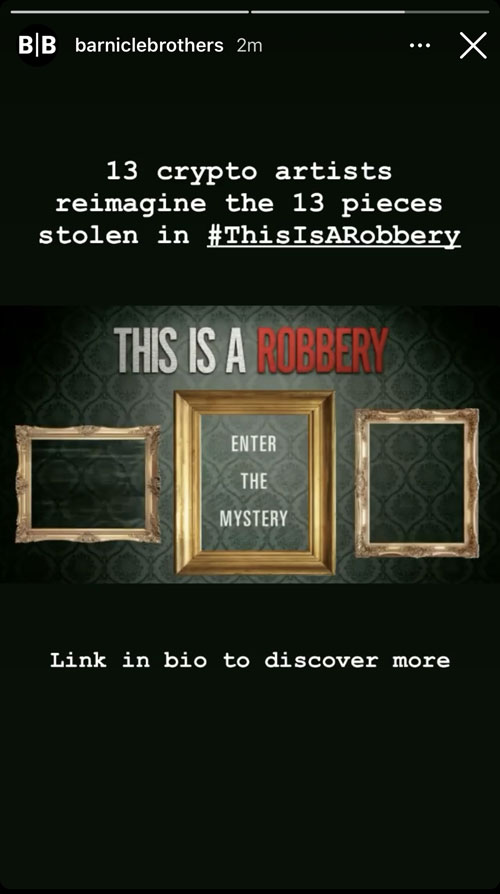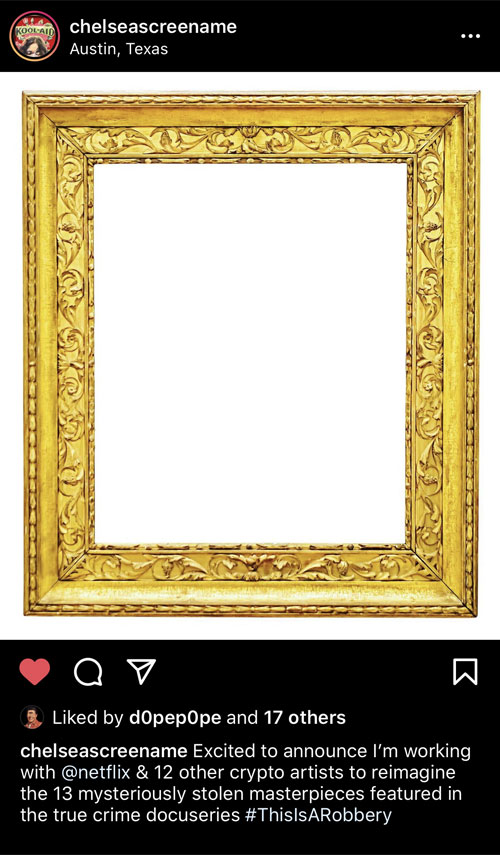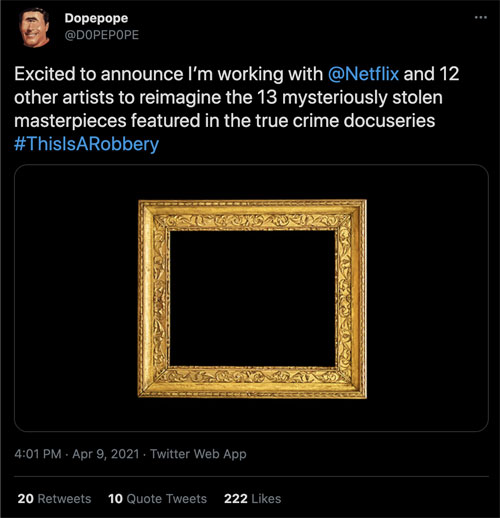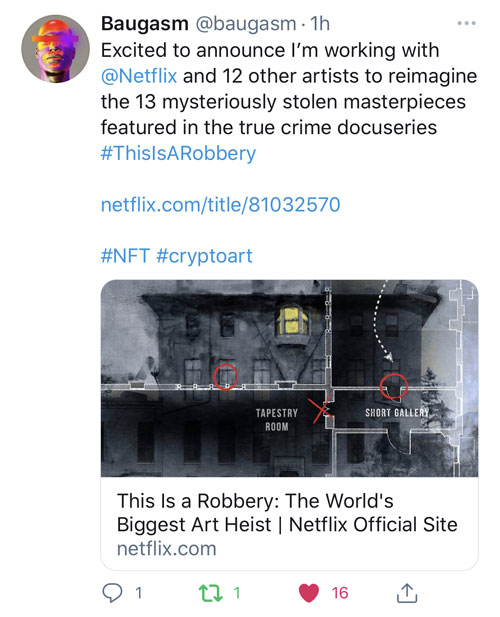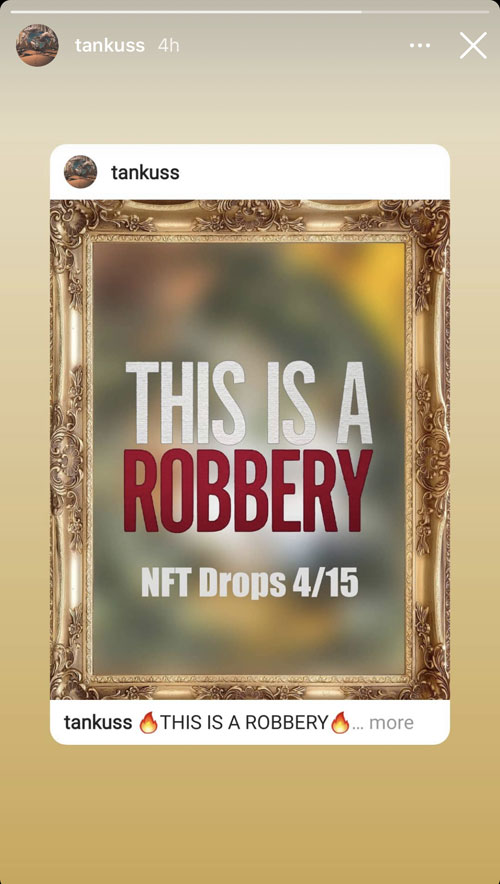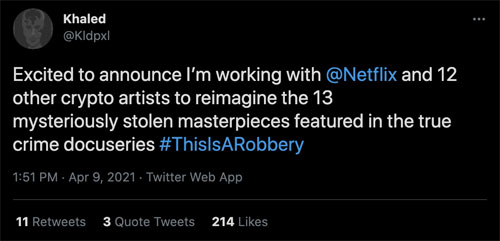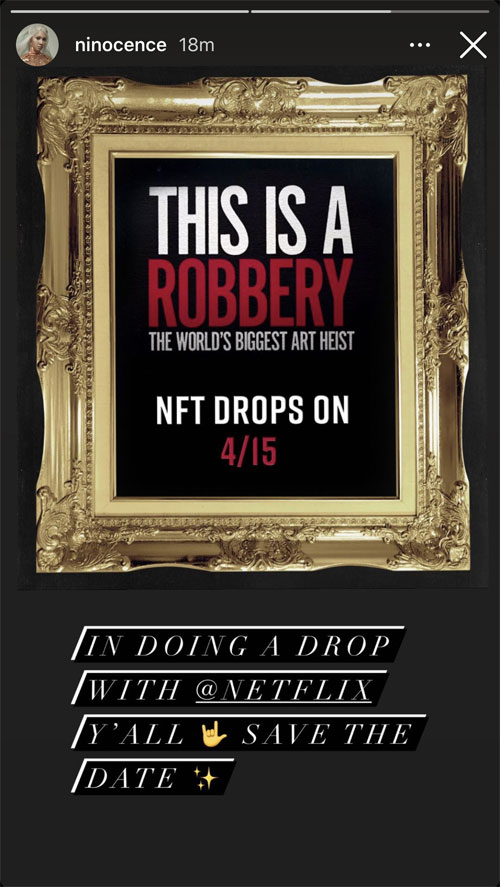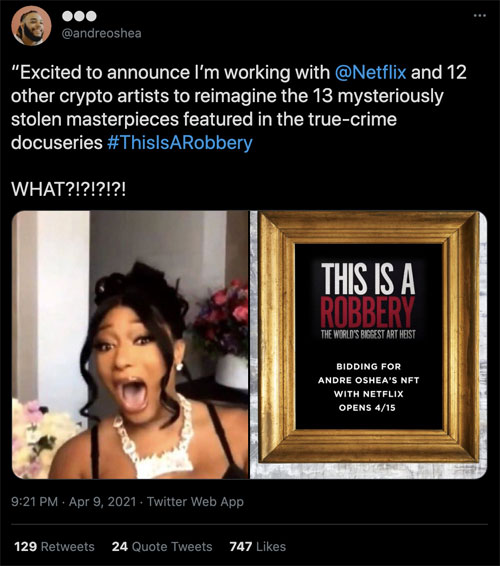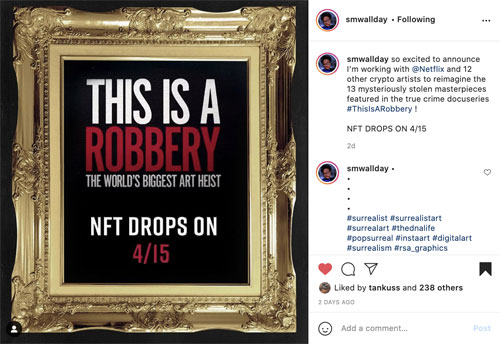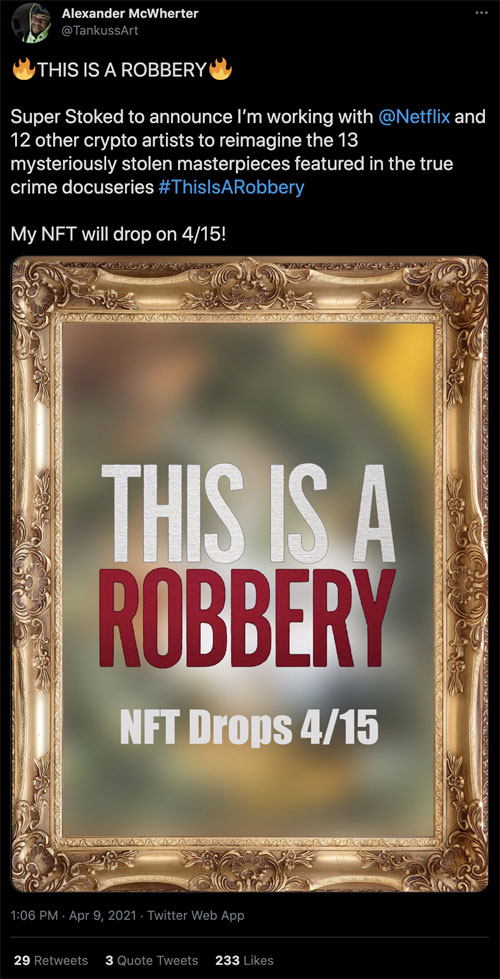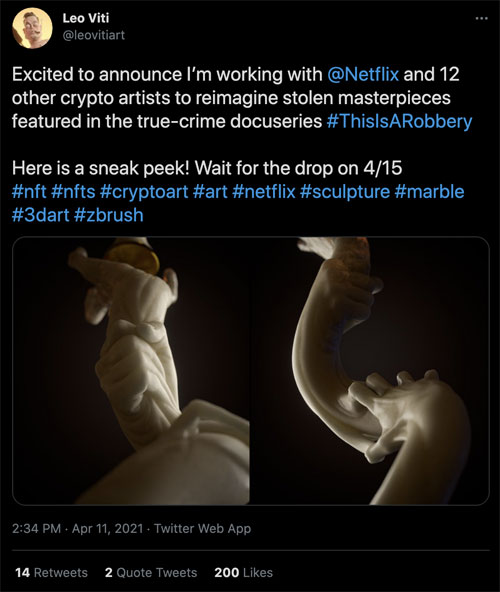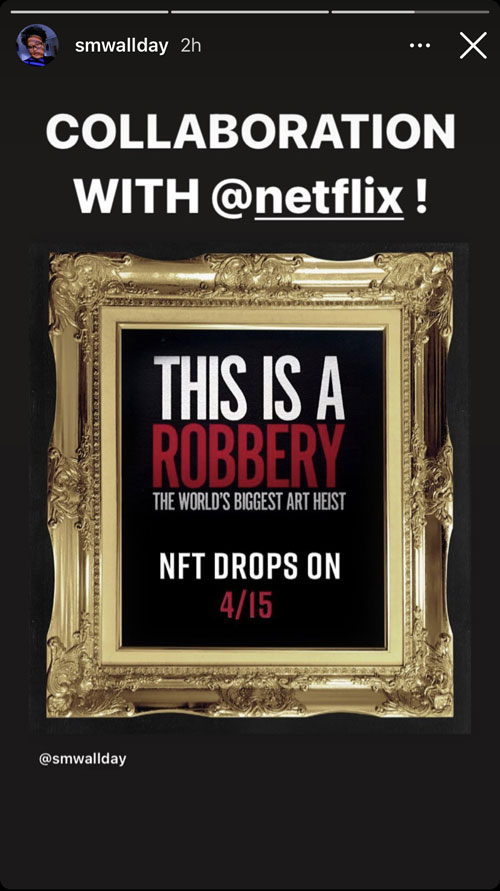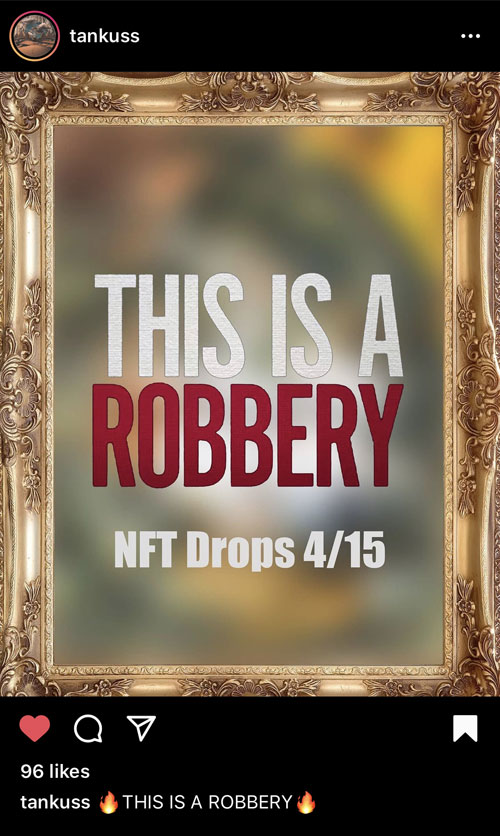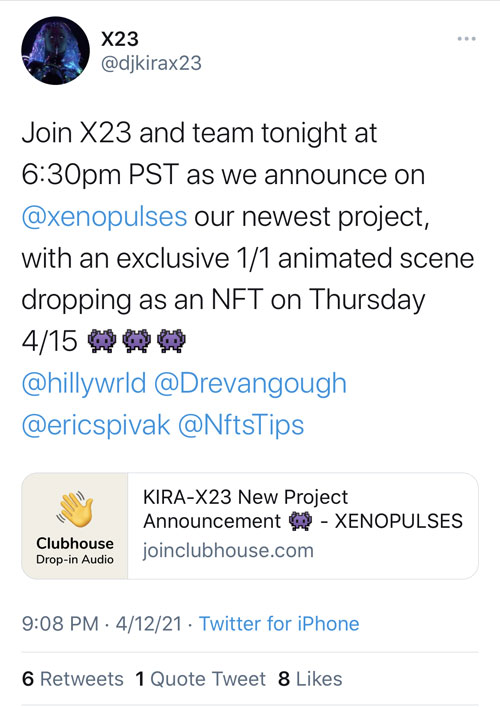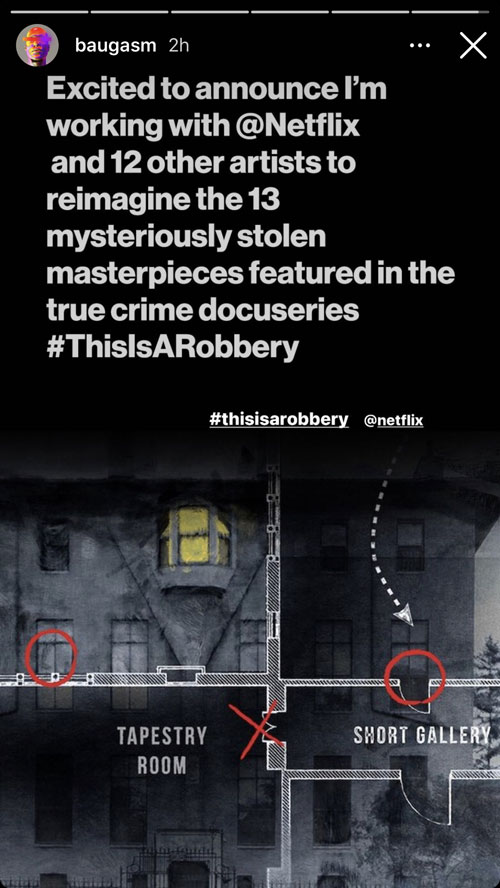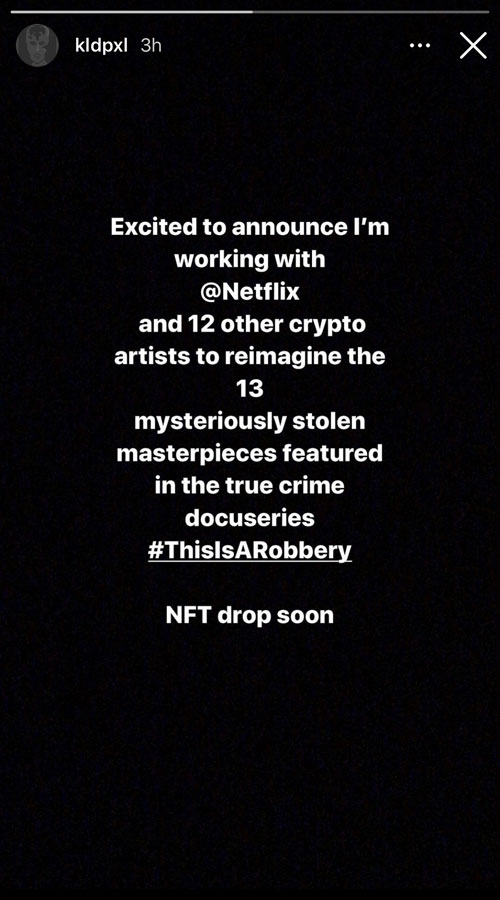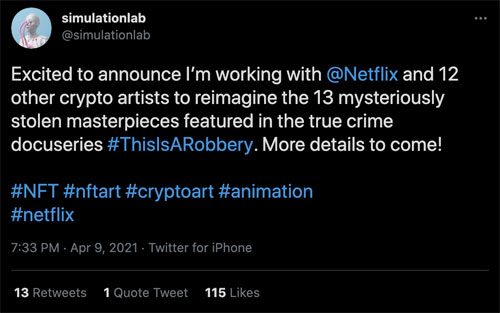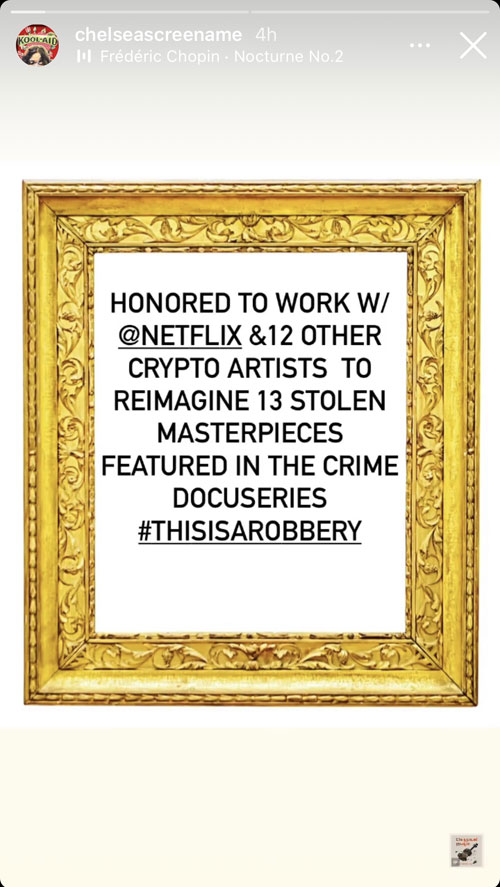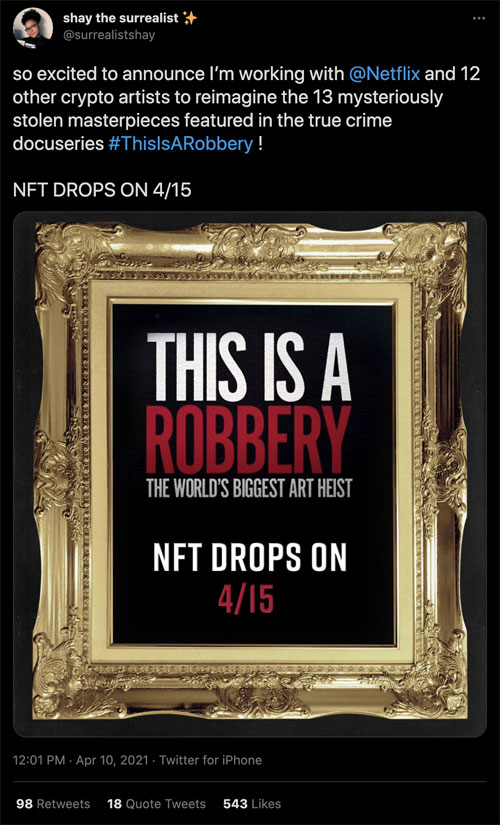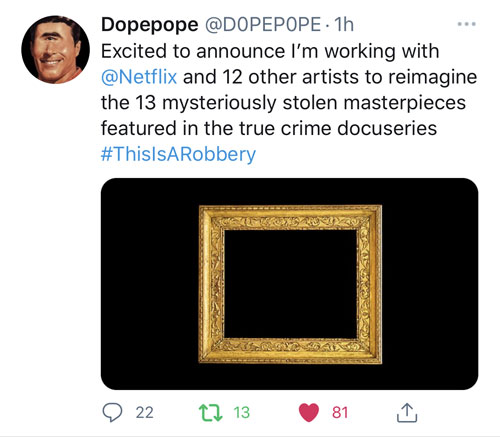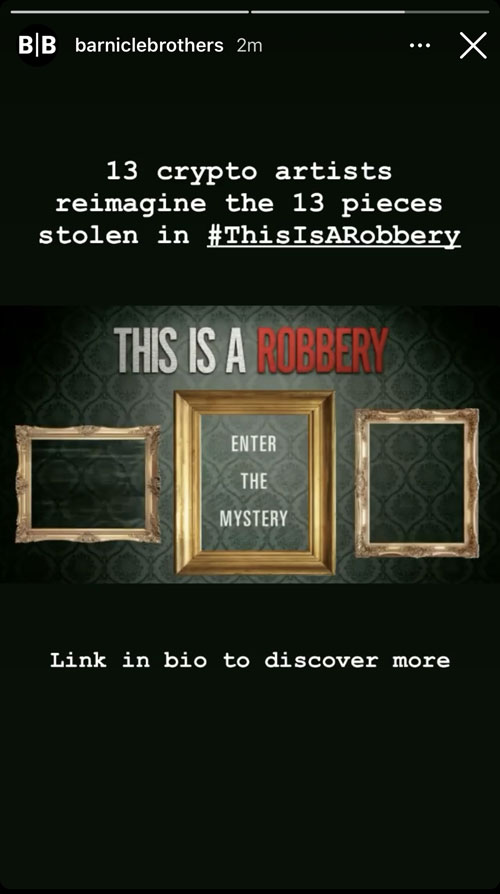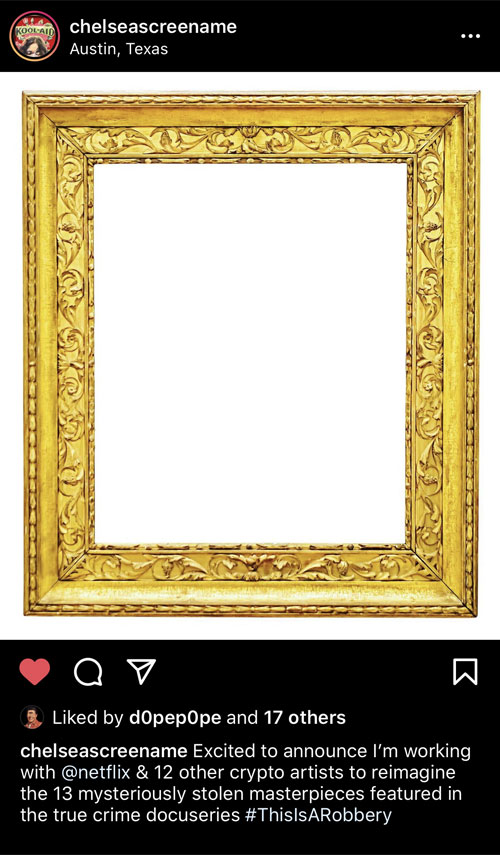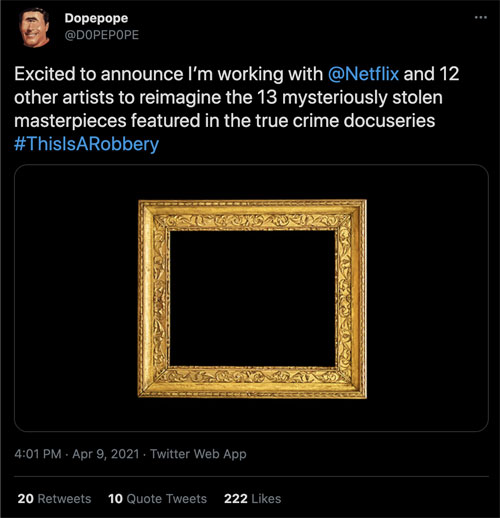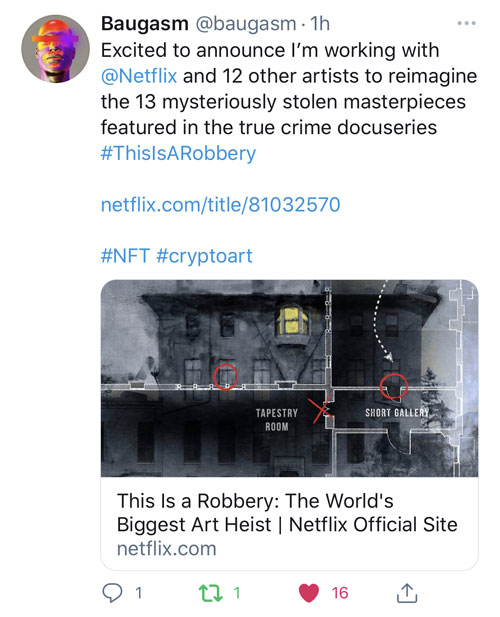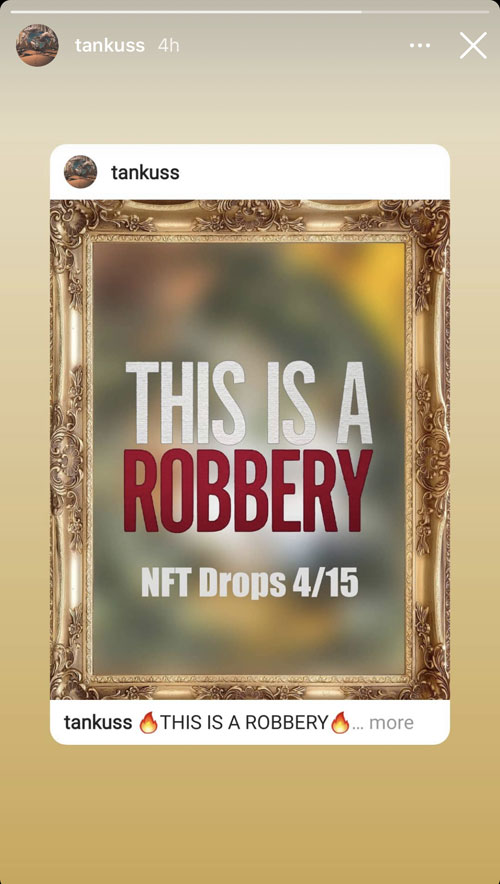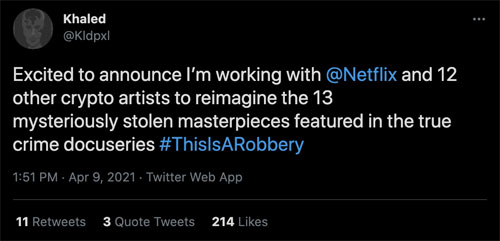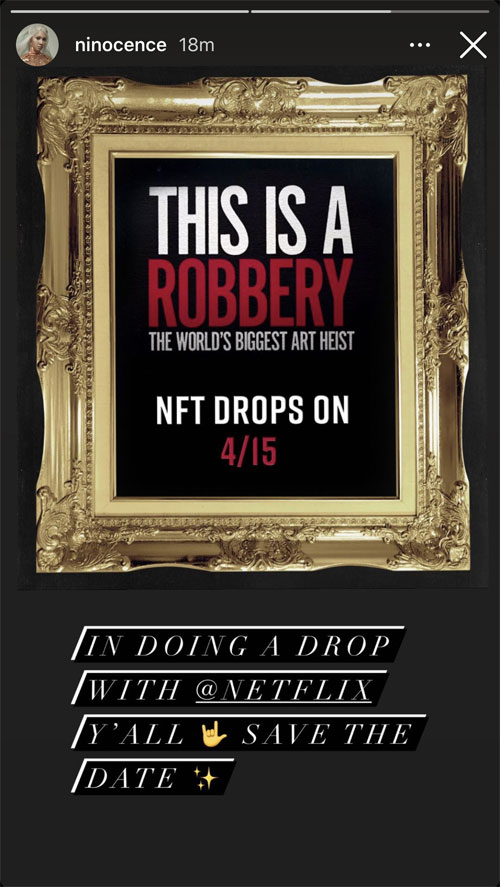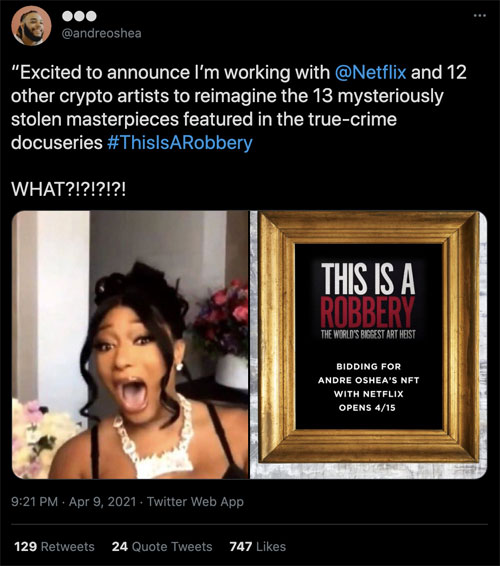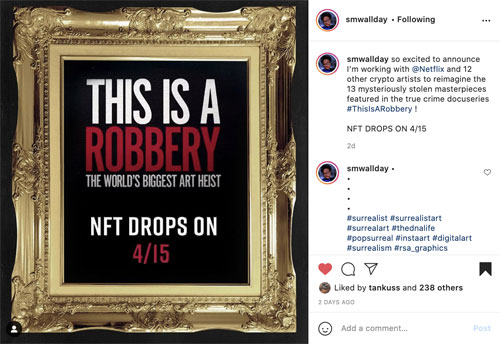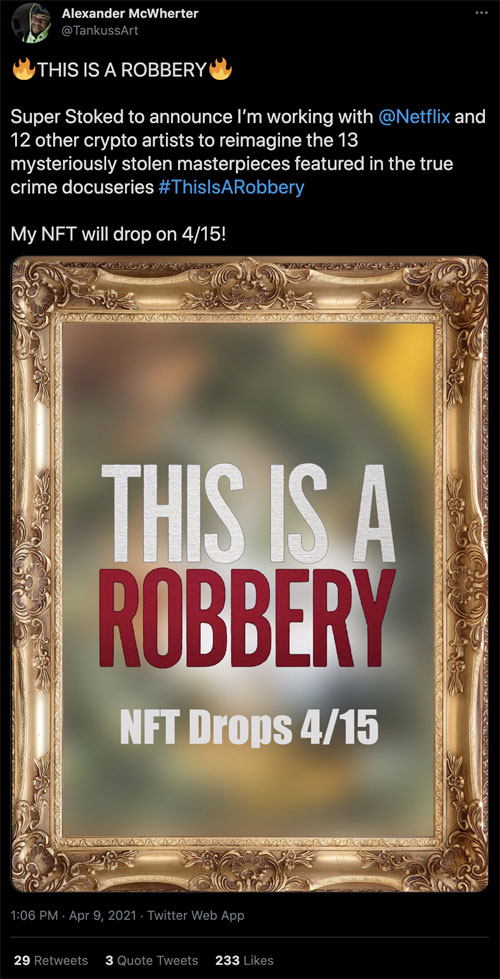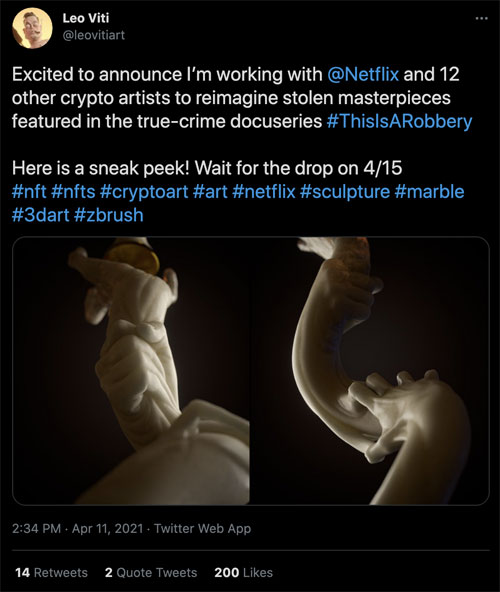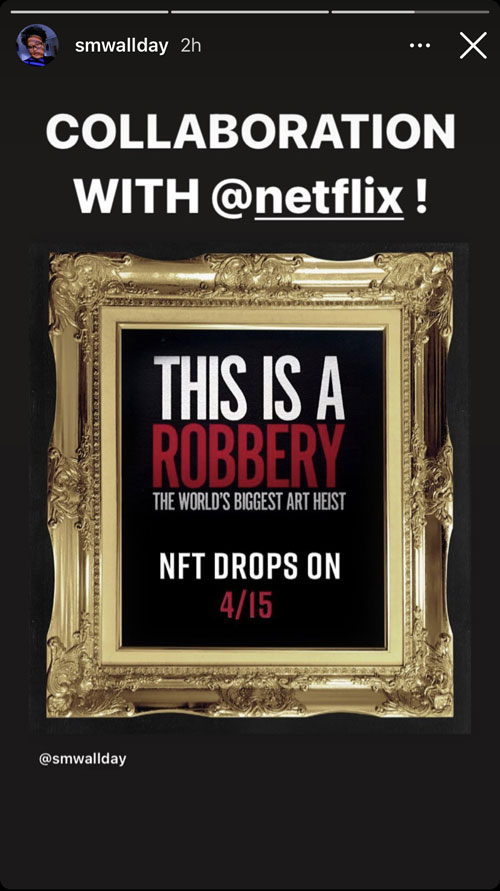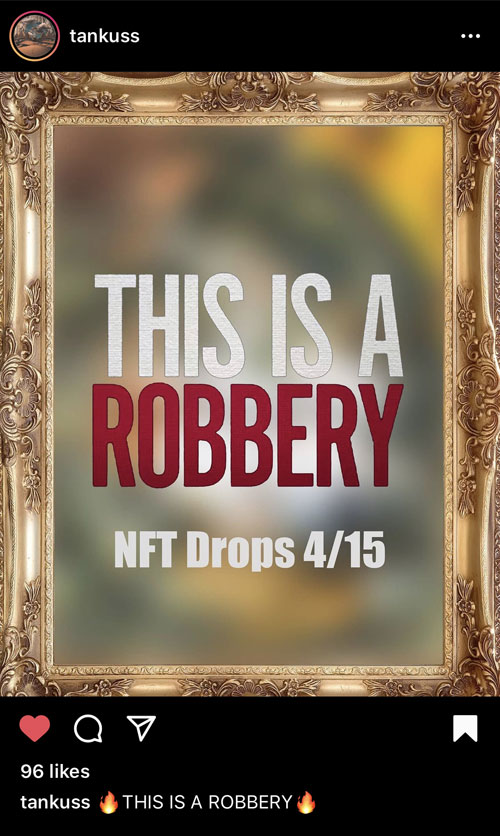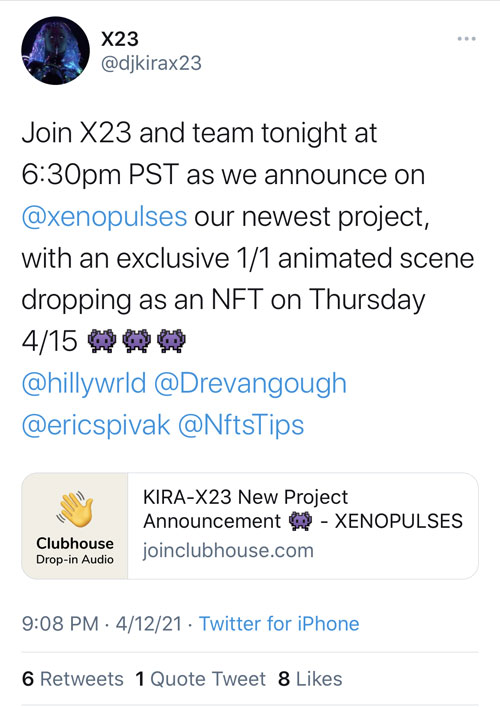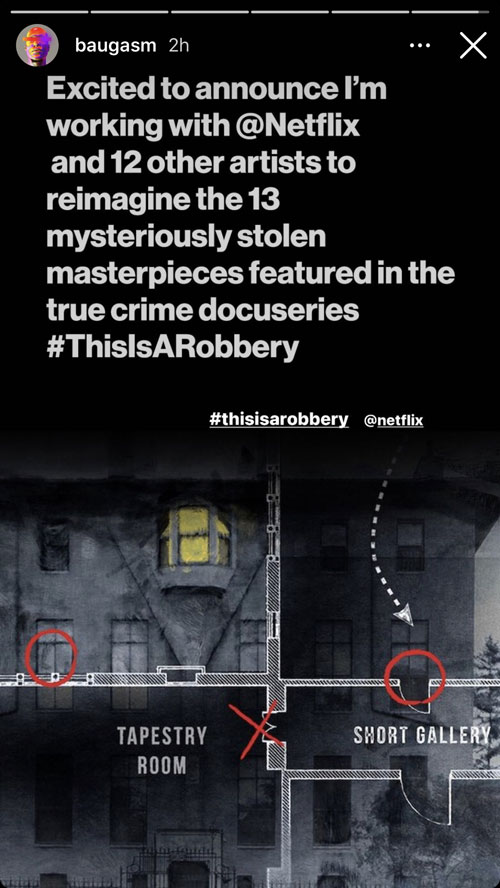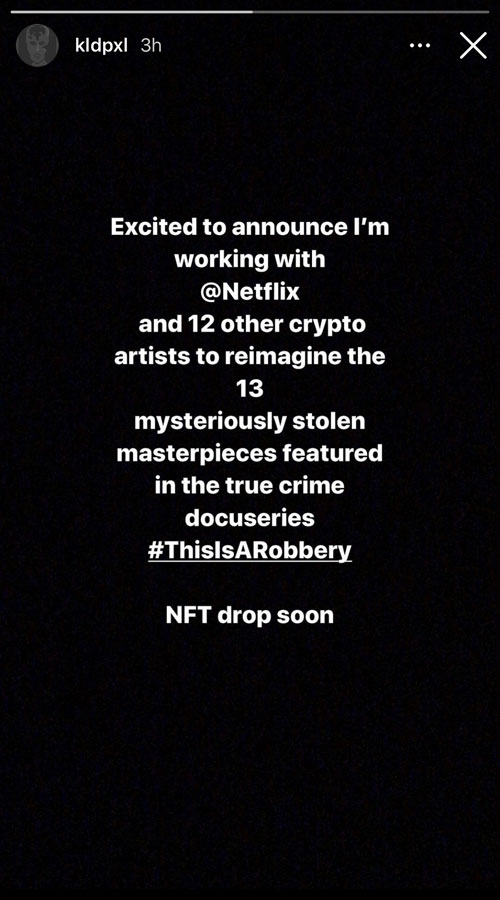 Along the way, the filmmakers saw their NFTs and amplified the campaign.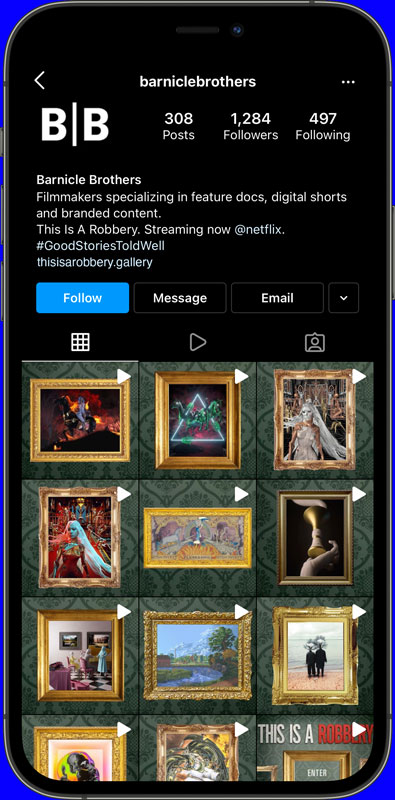 thisisarobbery.gallery displayed all 13 NFTs in one location, and linked to the artist's pages to auction off to the highest bidder.
The auction culminated during the first Clubhouse event for Netflix nonfiction, co-moderated by the filmmakers and the 13 digital artists.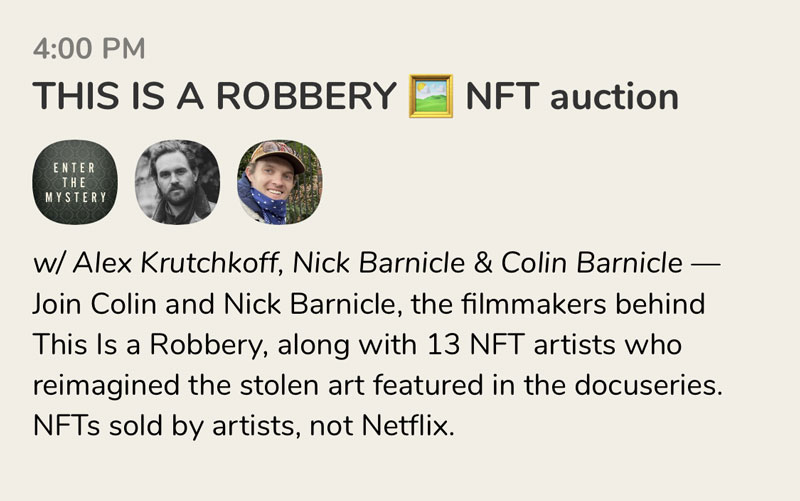 "It's like the largest wanted poster in the world, right?"
—Colin Barnicle, director
The

Pay Off

The campaign effectively connected a global brand to an emerging and commercially skeptical community.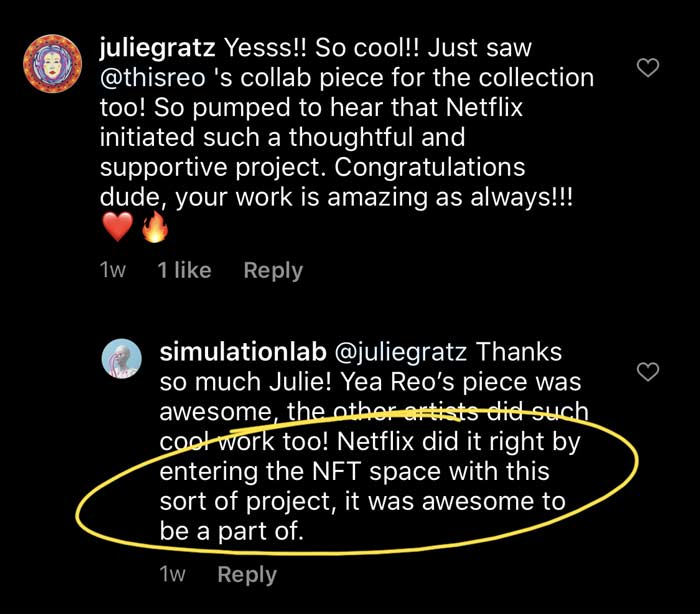 1st NFT ACTIVATION
FOR AN ENTERTAINMENT PLATFORM

1st ART AUCTION
FOR NETFLIX

1st CLUBHOUSE ACTIVATION
FOR NETFLIX NON-FICTION

Watch The Sizzle