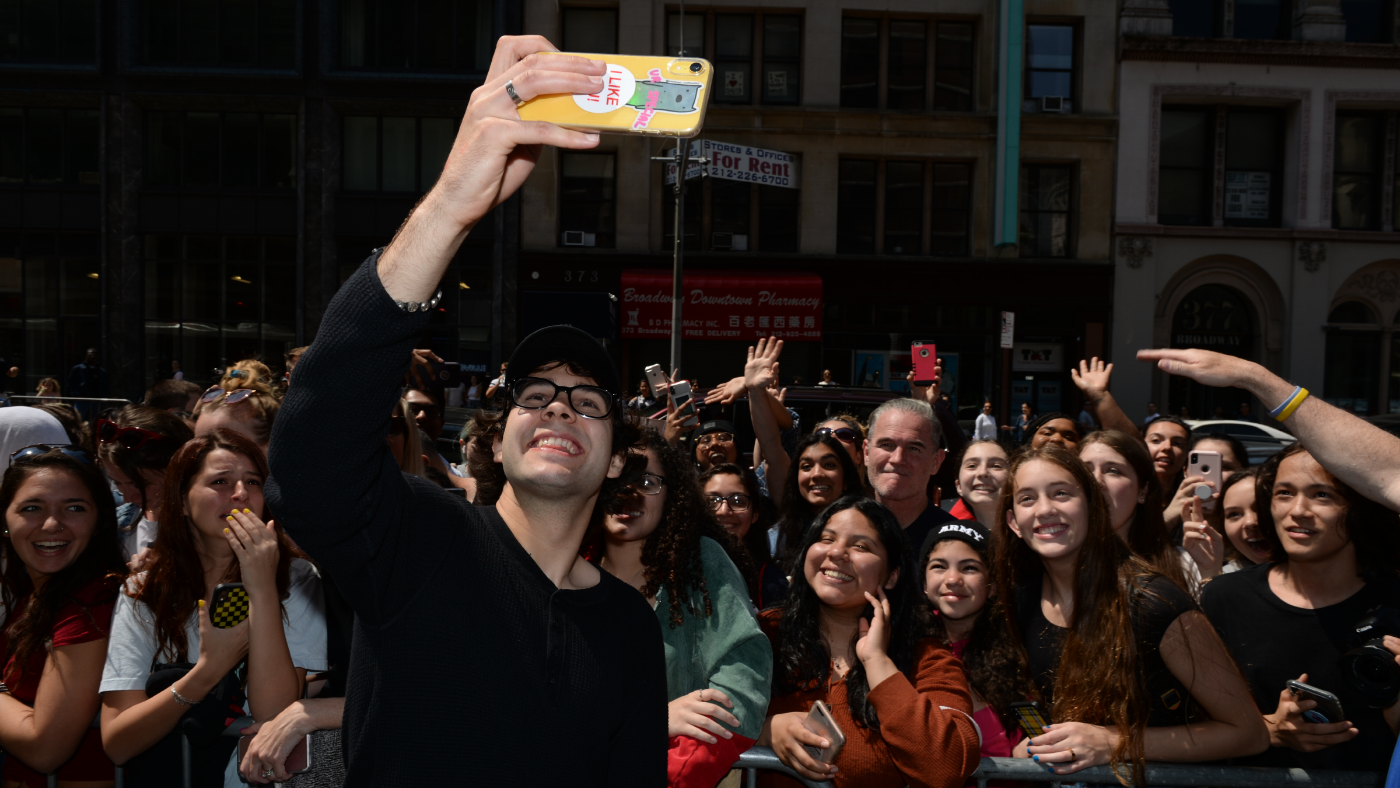 FANJOY

David Dobrik Pop-Up
Experiential Retail Pop-Up Shop

THE OPPORTUNITY

Diversify online revenue streams through in-person pop-up experiences.
70% of Gen Z YouTube subscribers find YouTube creators more relatable than traditional celebrities. This phenomenon has catalyzed new online revenue streams, and perhaps none have seized this opportunity more so than Fanjoy.
The online retailer struck enormous success customizing and selling merch for an impressive roster of YouTube creators, but were hungry to diversify further with in-person sales opportunities. So Fanjoy approached us with a straightforward ask: build a pop-up activation to coincide with a NYC visit from one of their biggest YouTube stars, David Dobrik.
Creative Vision

THE DAVID STORE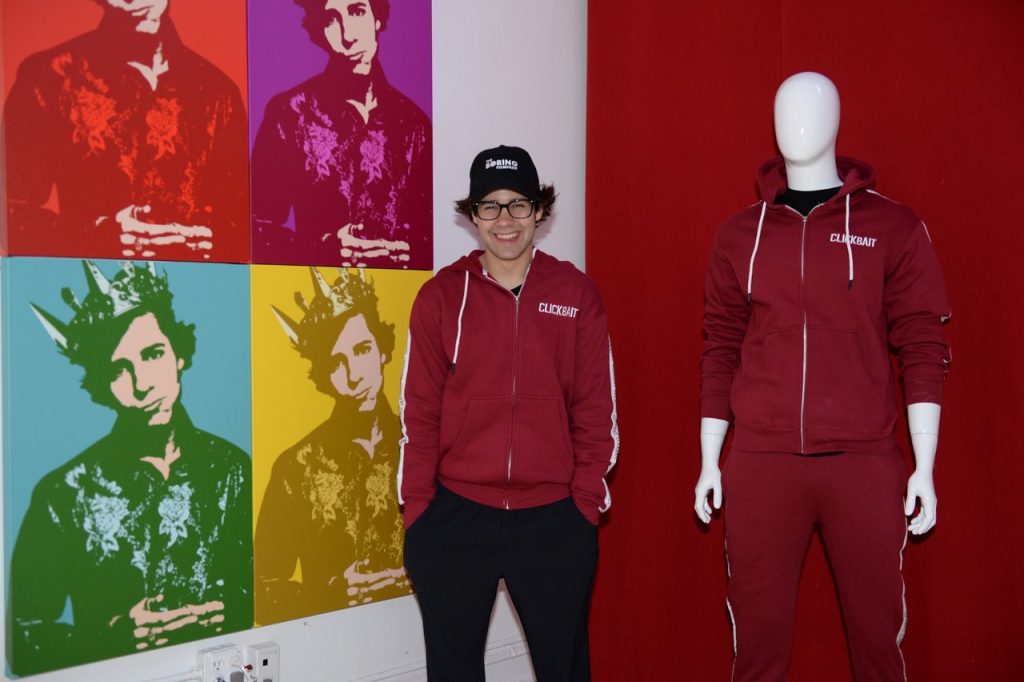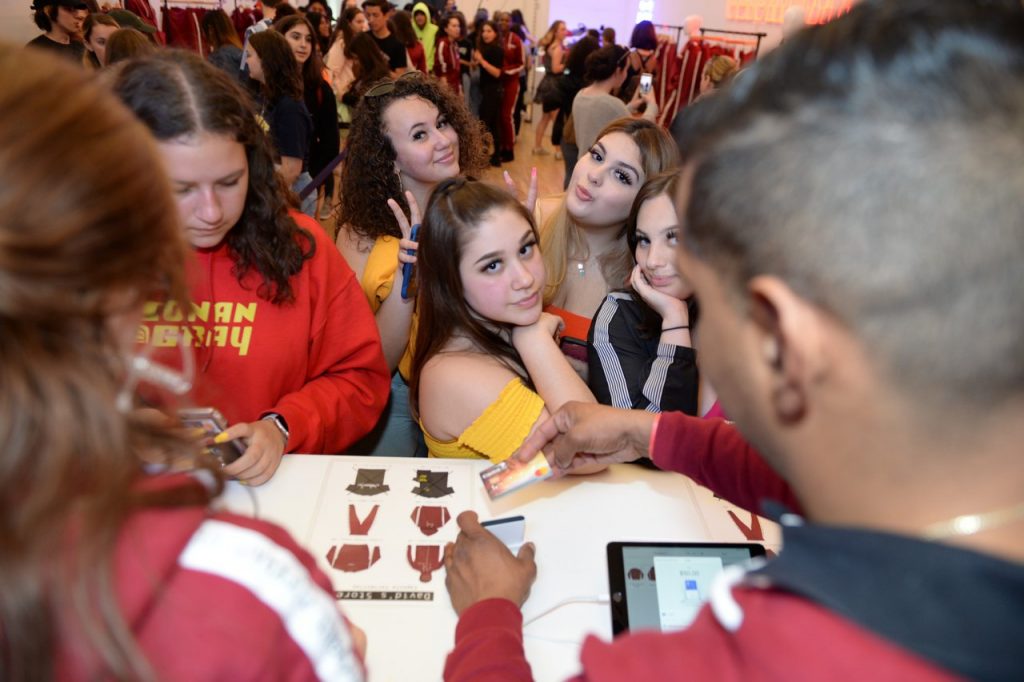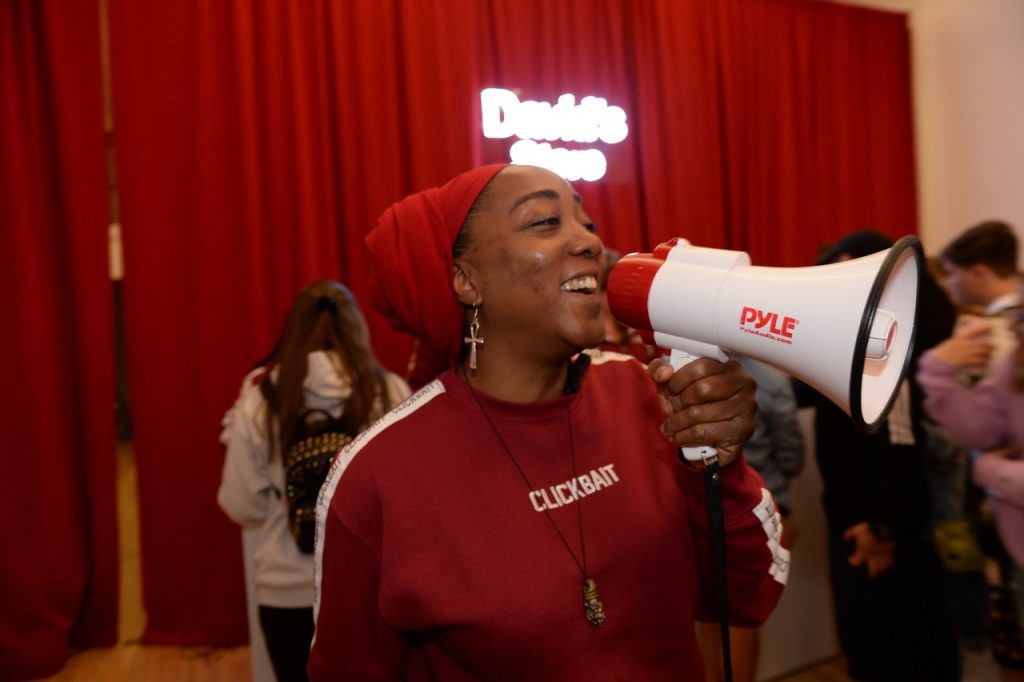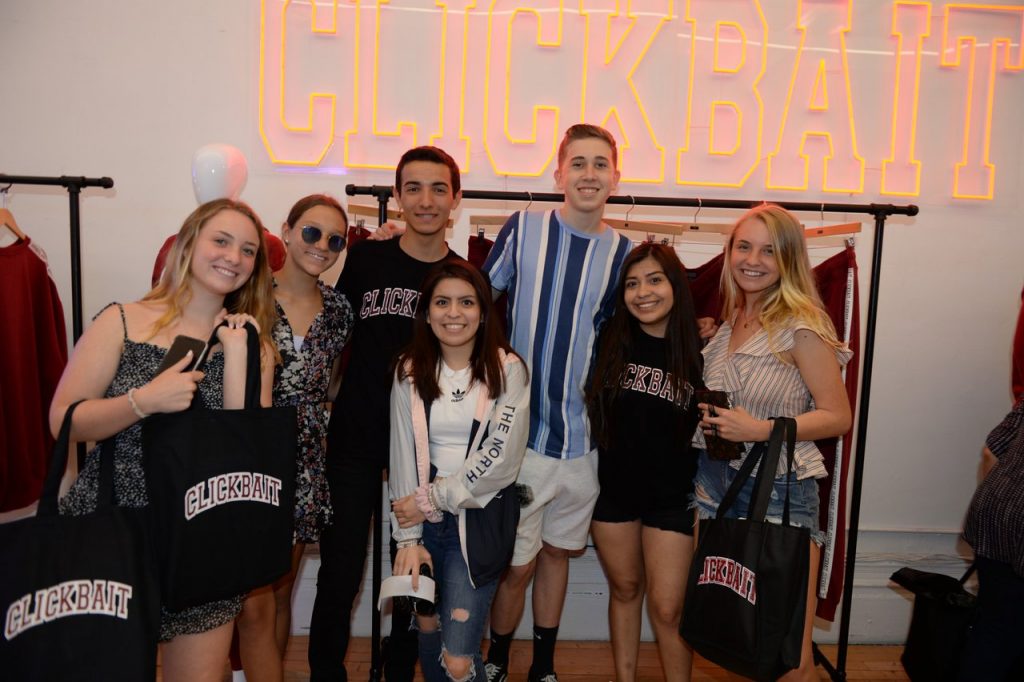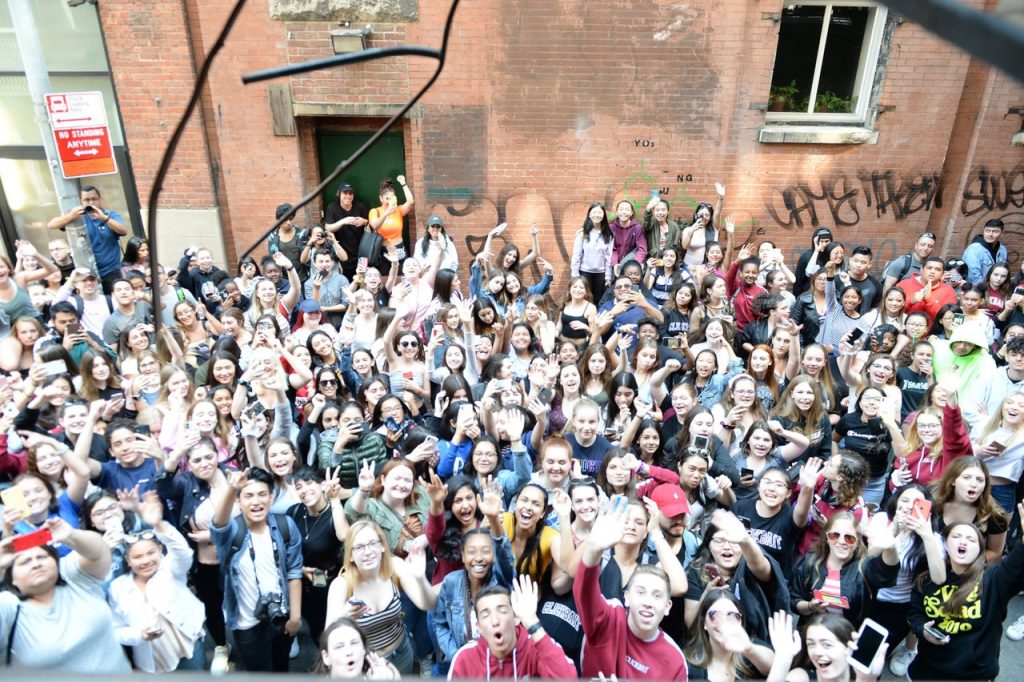 Experiential & Sales

Production Challenge

How do you serve thousands of fans in a space that only allowed for 75 shoppers at once?

We had to move units quickly, which meant figuring out how to serve thousands of waiting fans in a store space that only allowed for 75 shoppers at once.

And, we had to live up to David's fans' desire to experience something new and remarkable, which meant building a space that felt like an authentic extension of their immensely personal connection to David.
Maximizing Sales Velocity

Creating A Great Experience

Production and creative worked in lockstep. Every decision supported both operational efficiency and unique fan experience.

Given our strategic directives, our production and creative teams worked in lockstep, ensuring every decision supported both operational efficiency and a unique fan experience.

Collaborating with our event space hosts at 368 Broadway, we nailed down staffing first. We used building floorplans and 3D rendering to accurately project the flow of people and the amount of staff and security needed to keep crowds moving expeditiously.

Next, we pinpointed some of David's most beloved vlogs and printed off hi-res versions of the thumbnails, creating a portrait wall near the entrance for a photo opportunity. Echoing the hyper-literal naming convention of "David's Vlog," we named the pop-up "David's Store," illuminating the space with cost-efficient neon LED signs of his iconic imagery.

Lastly, we helped broker a third partnership with SeatGeek, setting up a custom installation that celebrated their recent car gifting program from David's vlog.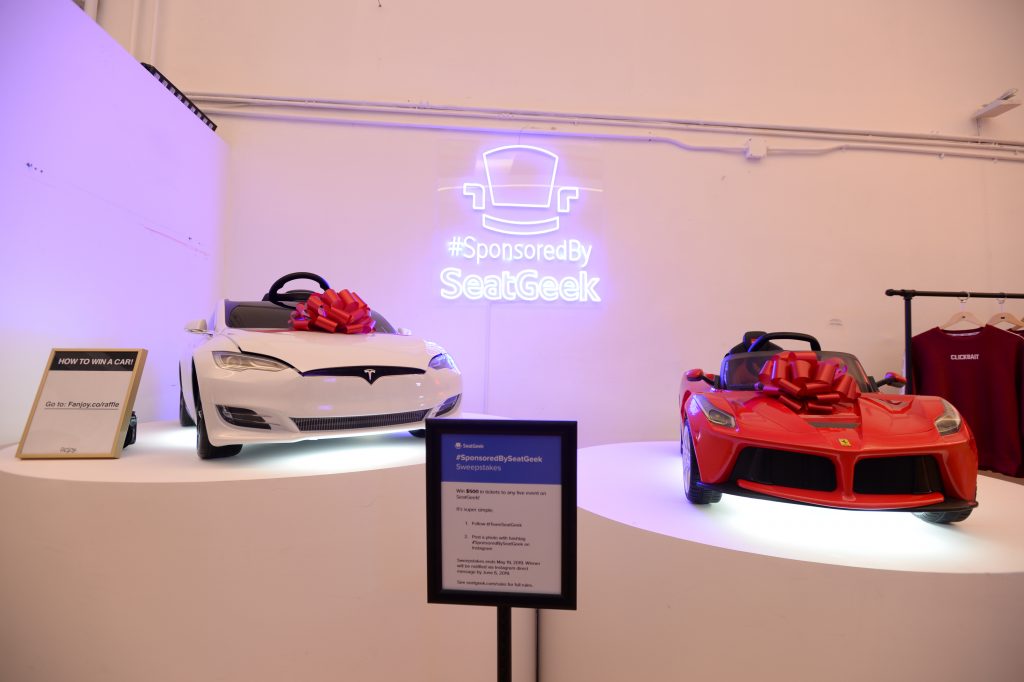 Nimble Production Operations

WHAT TO DO WHEN 10,000 SCREAMING FANS SHOW UP

We estimated a lot of fans would show up to try and catch a glimpse of David, but our "best case scenario" forecast wasn't as high as the actual turnout: 10,000 (screaming) fans. Whenever they saw David in-store, it compromised our customer flow and made the NYPD weary.

So we worked with David's team and the NYPD directly, coordinating his appearances to occur outside and communicating our plans directly to the city. This simultaneously entertained queued guests in controlled bursts, while keeping in-store operations humming.

On social however, scenes from these appearances showcased the scale of the crowd, inspiring even more fans to join the line. Fortunately, we had staffed the space flexibly, giving us the ability to adjust on-the-fly. By shifting more brand ambassadors to the merch pick up station, we were able to increase the amount of fans let in for each customer wave by 20%.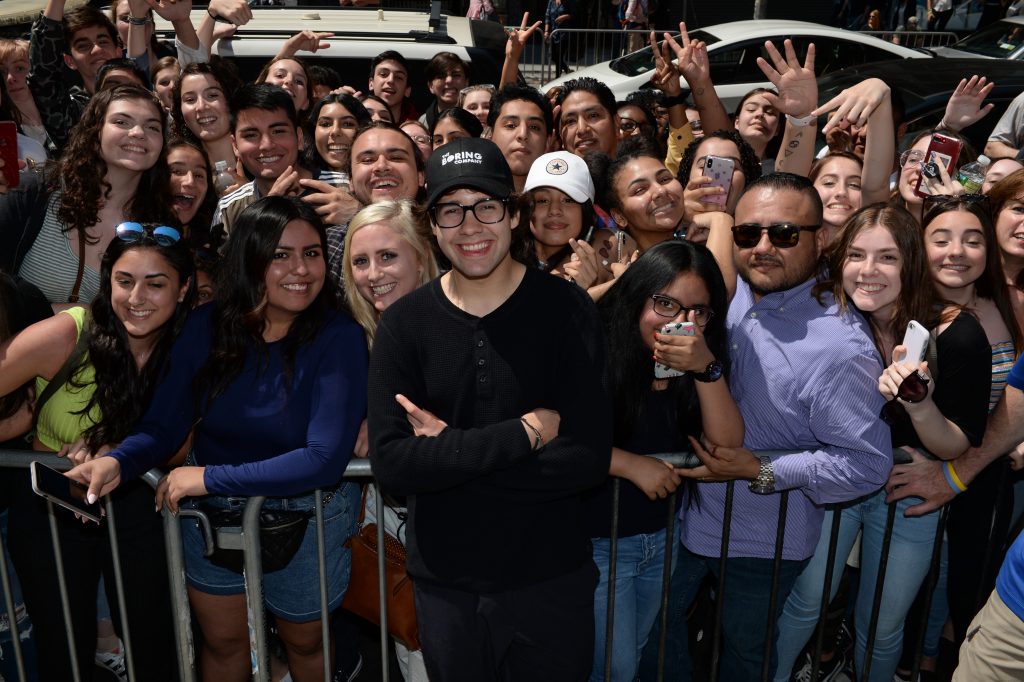 Generating ROI

THE RESULTS

Over 4,000 exclusive pieces sold in under 48 hours.
Our hyper-efficient in-store setup helped us move over 4,000 units of Fanjoy merch in only 2 days of operation, at an average rate of 4 units per minute. Given the super small footprint and capacity, this was a testament to our production planning and operational know-how.
In addition to generating sales, the pop-up generated a ton of buzz from people like Casey Neistat who broadcast two videos showing off the setup tallying over 4M views.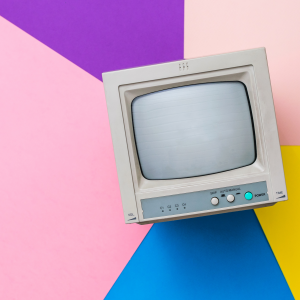 WANT TO TEAM UP?

Get In Touch.

We're ready when you are.

contact us